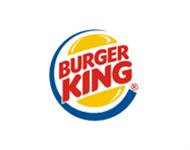 Hourly Shift Managers- Broward at Burger King Franchisee- The Phoenix Organization
Fort Lauderdale, FL
Now Hiring Restaurant General Managers, Senior Assistant Managers, Assistant Managers, and Hourly Shift Managers in Broward County at our Burger King Locations!
Our Burger King Location in Broward County are listed below:
BK#42 (Phoenix of Oakland Park)
1 W. Oakland Park Blvd., Oakland Park, FL33311
BK#43 (Phoenix of Broward)
666 W. Broward Blvd, Ft. Lauderdale, Fl 33312
BK#68 (Phoenix of Pembroke Pines)
7871 Pines Blvd. Pembroke Pines, FL 33024
BK#4870 (Phoenix of Davie)
5901 S. University Dr. Davie, FL 33328
BK#5200 (Phoenix of W. Commercial)
2901 W. Commercial Blvd., Ft. Lauderdale, FL 33309
BK#13518 (Phoenix of Deerfield)
1303 S. Military Trail Deerfield Beach, FL 33442
BK#16754 (Phoenix of Coconut Creek)
4499 W. Hillsboro Blvd., Coconut Creek, FL 33073
BK#22872 (Phoenix of N Lauderdale)
7860 W McNab, North Lauderdale, FL, 33068
Hourly Manager: You will be an important member of the team and will be supported with the tools and training needed to succeed in our dynamic organization. With strong performance, you can progress from Assistant Manager to Senior Assistant Manager to Restaurant General Manager, with possibilities for advancement to field positions.
General

* Responsible for maintaining shift operations excellence

* Ensures that the store appearance and cleanliness are to Burger King standards

* Demonstrates exceptional shift leadership behaviors

* Communicates all shift issues, concerns and needs to the store General Manager

* Responds to directives in an accurate and timely manner

* Recognizes and rewards outstanding performance of shift team members

* Other duties as assigned

Customer Service

* Demonstrates an excellent level of customer service

* Motivates and mentors team members to deliver customer service excellence

* Accountable for the customer engagement experience on the shift

* Provide customers with product suggestions and information

* Motivates and mentors team members on providing customers with product suggestions and information

* Maintain exceptional customer service metric scores

Operations

* Coach, counsel and direct Team Members. Lead the team in the execution of Burger King Standards through the Building Blocks to create an excellent customer experience. Provide performance feedback to Team Members

* Lead and manage shifts while acting as manager in charge of store. Deploy Team Members as required to meet business demands and make necessary staffing decisions

* Communicate clearly, concisely and accurately in order to ensure effective shift operations

* Follow all food safety, cash handling and operations procedures and policies

* Coordinate and participate off site program customer visits and deliveries