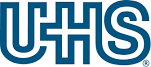 HOUSEKEEPER PRN - (81703) at Universal Health Services
LAS CRUCES, NM
Location
LAS CRUCES, NM 88012 US (Primary)

Career Area
Support & Entry Level
Job Description
Mesilla Valley Hospital (UHS facility) is a free-standing psychiatric hospital in Las Cruces, New Mexico that provides mental health and drug & alcohol addiction services for adolescents, adults, and seniors.  Mesilla Valley Hospital has been in operation since 1987, serving those in need of treatment for a variety of psychiatric and substance abuse issues.  Mesilla Valley Hospital is a 120-bed facility, providing access to quality behavioral healthcare and substance abuse treatment to residents of New Mexico, West Texas and Arizona.
Mesilla Valley Hospital currently has HOUSEKEEPER PRN positions available .  The candidate selected will be responsible for the following: 
The HOUSEKEEPER PRN  is responsible for daily housekeeping routines such as cleaning patient rooms, offices and public areas, while ensuring a safe and risk preventative environment within OSHA regulations.
Job Requirements
The following are the job requirements for the HOUSEKEEPER PRN position:
EXPERIENCE/EDUCATION:  A minimum of one year experience in housekeeping duties, preferably in a health care facility.
SKILLS:  Must be able to work with minimal supervision.  Skill in organizing and prioritizing workloads to meet deadlines.  Effective oral and written communication skills preferred.  May be required to work overtime and flexible hours.
PHYSICAL REQUIREMENTS:
Ability to stand, walk and sit for long periods of time.
Ability to lift, push and pull up to 50 pounds.
Ability to twist, turn, stoop, kneel and bend daily.
Ability to read, write and follow simple instructions.
Ability to use hands in the performance of cleaning duties and the use of cleaning equipment.
Ability to handle a variety of repetitive tasks.
Ability to exert up to 80 pounds of force to move objects.
Ability to respond to exposure to blood and bodily fluids
ABOUT US: Universal Health Services, Inc. (UHS) is one of the nation's largest and most respected health care management companies, operating through its subsidiaries acute care hospitals, behavioral health facilities and ambulatory centers nationwide. Founded in 1978, UHS subsidiaries now have more than 65,000 employees. The UHS business strategy is to build or purchase health care properties in rapidly growing markets and create a strong franchise based on exceptional service and effective cost control. Our success comes from a responsive management style and a service philosophy based on integrity, competence and compassion.
UHS is not accepting unsolicited assistance from search firms for this employment opportunity. Please, no phone calls or emails. All resumes submitted by search firms to any employee at UHS via-email, the Internet or in any form and/or method without a valid written search agreement in place for this position will be deemed the sole property of UHS. No fee will be paid in the event the candidate is hired by UHS as a result of the referral or through other means.