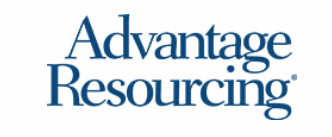 HR Generalist at Advantage Resourcing
Fountain Valley, CA 92708
HR Business Partner is responsible for managing the organization's human capital (people) though special projects, recruiting & employment. and organization management. Implementing formal systems to ensure the effective and efficient use of human talent to accomplish organizational goals. Ensures headcount and agency are within approved budget. This position requires that incumbents must also exhibit ethical behavior as stewards of the organization. Level determined by years of experience, education, skills.

KEY ACCOUNTABILITIES
Special Projects (i.e. Employee Handbook and Policies)

Systems Backup

Recruiting Desk Backup

Agency (contracts, RFQ, req. approvals, point of contact)

Organization Management

Headcount Management -full-time & agency

Exit Interviews/Voluntary Terminations

Reporting

Auditing HRIS system / I -9's

KEY PERFORMANCE INDICATORS
Employment, Recruiting and Retention (Back-up)
Recruiting –manage recruitment process from entry level through senior level management (internal and external) and experience in recruiting life cycle. Work with management and guide them through best actions to take, keeping in mind EEO laws.

Handle new hire orientation, resignations, exit interviews, visa reviews, I-9's, background checks and drug screening.

Handle audits in relation to hiring practices from government agencies

Reporting employment and attrition.

HR Knowledge – EEO requirements, compliance with federal and state laws and responding to claims, complaints and hearing requirements. Knowledge of labor laws (FMLA, FLSA, ADA, CFRA, DFEH, State Leave laws, and safety requirements (OSHA, HazMat). 

Saba implementation for Recruiting and back-up for other modules from implementation to maintain. and updates.

Audit ADP HRIS system input to ensure organizational structure is correct.
Special Projects - completed on time with accuracy and quality, meeting client/customer/organization needs. Benchmarking conducted if necessary.
Agency administrator - handle RFQ's, contracts,requisition approvals, monitor pay rates and request industry or area pay studies to ensure MPA maintains qualified agency workforce
Keep manager informed of all issues in a timely manner
MAJOR CHALLENGES AND KEY DECISIONS
This position requires a high level of independent thinking, problem solving and requires decisions to be made daily that will keep the company in compliance with federal and state laws and protect the company from unnecessary litigation. 

 It also requires decisions to be made that will maintain a workforce that is motivated, productive, maintain high retention levels and free from union organization.

EDUCATION REQUIREMENTS
Bachelors Required

Years of Experience:
4-6 years
Advantage Resourcing is committed to providing equal employment opportunity for all persons regardless of race, color, religion, sex,sexual orientation, gender identity, age, marital status, national origin, citizenship status, disability or veteran status.