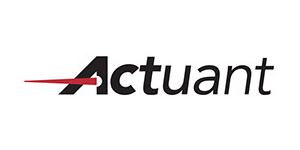 HR Generalist at Actuant
Menomonee Falls, WI
Enerpac is a global market leader in high-pressure hydraulic tools, controlled force products and solutions for precise positioning of heavy loads. We manufacture products, from the smallest hydraulic cylinder to complete computer-operated lifting and positioning systems. Our focus is to provide customers with the most extensive line of products and accessories that maximize force-to increase productivity and make work safer and easier to perform.
Enerpac is wholly owned by Enerpac Tool Group. Enerpac Tool Group is a premier industrial tools and services company serving a broad and diverse set of customers in more than 25 countries. The Company's businesses are global leaders in high pressure hydraulic tools, controlled force products and solutions for precise positioning of heavy loads that help customers safely and reliably tackle some of the most challenging jobs around the world. The Company was founded in 1910 and is headquartered in Menomonee Falls, Wisconsin. Enerpac Tool Group trades on the NYSE under the symbol "EPAC".
For further information on Enerpac Tool Group and its businesses, visit the Company's website at https://www.enerpactoolgroup.com/.
Job Title: HR Generalist
Location: Menomonee Falls, WI
Summary – basic function of the role
The Human Resources Generalist supports the Enerpac business with primary focus on the Americas Region and the Functional departments. The individual will support the VPHR of Enerpac as well as the HR Leaders within the business and at manufacturing sites' as needed. Generalist will act as a business partner supporting activities such as HRIS reporting, payroll queries, employee relations, employee engagement/retention strategies, recruitment/talent acquisition efforts, talent development, and talent review processes in order to achieve the Industrial Tools & Services (IT&S) HR strategic plan.
Job Duties and Responsibilities
Talent Acquisition & Onboarding:

Partner with the Talent Acquisition team in facilitating the interview, selection, and offer process for open requisitions. Assist hiring managers with creating job descriptions for new positions.
Partner with Corporate HR to provide a robust new hire onboarding experience and process all necessary onboarding paperwork.

Employee Relations:

Provide advice and guidance on the interpretation of company policies and procedures as they relate to individuals and company objectives.
Partner with the management team to communicate HR policy changes, procedures and programs to the organization.
Become the "voice of the employee," keeping your "ear to the ground" and sharing what employees are looking for from a retention and engagement standpoint.
Conduct employee investigations as needed and ensure timely and responsible resolutions.
Assist in resolving employee performance issues to ensure appropriate corrective action steps are taken, including coaching, verbal / written warnings, Performance Improvement Plans and, as needed, termination.

Talent Management:

Assist with the annual talent review process in identifying top talent and assisting managers in developing action plans.
Partner with Corporate Learning & Development team to establish training programs where needed.
Assist HR leaders in implementing strategic initiatives to attract, engage and retain talent within the corporate office.

Performance Management:

Assist in leading the annual performance review process providing guidance to managers and employees.
Assist in the global roll up of this process.

Other HR Tasks:

Responsible for ensuring that all employee data is accurate in HRIS and oversee global organizational charts and their accuracy.
Process all new hire, promotions, transfers, terminations, etc. in HRIS and ensure all employee files are updated as required.
Assist with developing reporting and monitoring EEO compliance and Affirmative Action programs including assisting with drafting the annual AAP as needed.
Complete exit interviews, identify trends and establish turnover metrics.
Respond to verification of employment requests
Assist with new hire onboarding activities
Skills and Competencies
At least 2 years of experience as a Human Resources Generalist, including experience with employee relations, engagement, recruitment, and performance management.
Ability to coach employees and managers in a solution-oriented manner which encourages positive outcomes.
Ability to work independently and manage small projects - Requires critical thinking skills, decisive judgment and the ability to work with minimal supervision.
Proficiency with Microsoft Excel, Microsoft Word and HRIS systems (working Oracle experience a plus)
Must be flexible and able to adapt to changing needs especially during times of high volume and / or stress
Exceptional prioritization, time management and organizational skills
Ability to communicate effectively with internal and external customers
Ability to resolve conflict directly and productively
Education Requirements: Bachelor's degree (BA) from four-year College or university in Human Resources Management or related degree.
Experience Requirements: At least 2 years of experience as a HR Generalist. Experience working within a complex-matrixed reporting structure is preferred. Manufacturing and/or Global experience preferred but not required.
Certification Requirements: PHR or SPHR preferred but not required.
Physical Demands
Employee may have to lift documents/work materials up to 30 pounds in weight. Employee will have to be able to walk/climb to a variety of primary work locations, including traveling by air/auto to remote sites. Employee will need to listen, understand, and speak with team members in person, telephonically, and electronically at all levels within a diverse workforce and with supported organizations. Employee is able to work in front of a personal computer and telephone for long periods of time.
Work Environment
Primary work environment is temperature controlled office setting but may also be visiting different customers where following appropriate safety protocols at the location would be required.
If you're looking for a unique, exciting career with variety and potential for growth, Actuant offers challenges & extraordinary rewards for people on a global scale. Choose opportunity – choose Actuant!
EEO/AA (W/M/Vets/Disability) Employer
*LI-JH1