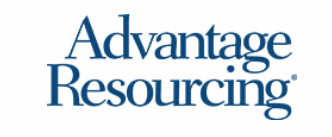 HR Operations Analyst at Advantage Resourcing
Charlotte, NC 28262
HR Operations Analyst
Ranked as a top Fortune100 Financial Services company, our client has an opening for an HR Operations Analyst to work onsite in Charlotte, NC.   While this is 6 month contract position it has the potential to extend up to a total of 24 months.   Imagine everything that you could learn to advance your career while working at a Fortune 100 company with around $2.0 trillion in assets. 
This position is part of the Human Resources Payroll Services team.  You will support a new enterprise initiative.
The individual will be responsible for researching, compiling, analyzing and reporting various operational data from multiple sources, scheduling tools, contingent worker tools, ensuring adherence and compliance is validated.

Will create and maintain databases, developing and performing queries both independently and at the direction of management.

May also troubleshoot related operational issues.

May support task related to implementation of policies, procedures and training materials to assure compliance with government regulations and to maximize efficiency and customer service.



Ideal candidate will have:

Experience with PeopleSoft, contingent workforce management tools

Intermediate or more knowledge of Microsoft Office Excel, Outlook, Word, PowerPoint.

Ability to analyze data

Excellent communication skills along with the ability to build partnerships and consult with the business/leaders.

Previous HR, operations and project management experience.
Advantage Resourcing is committed to providing equal employment opportunity for all persons regardless of race, color, religion, sex,sexual orientation, gender identity, age, marital status, national origin, citizenship status, disability or veteran status.