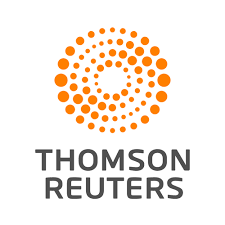 HR Operations Coordinator at Thomson Reuters
Eagan, MN
Job Description
The HR Operations Coordinator is responsible for supporting the HR Operational Excellence team in achieving their goals and objectives. The primary focus of this role will be to provide HR operations processing support and HRIS support to the HR Community and managers. This role regularly works with information that requires a high level of discretion and confidentiality. Will provide an opportunity to work with HR systems, processes, and operating mechanisms that are foundational for HR professionals.
This role may be involved in some or all of the following activities, as well as other duties not listed here.
Maintain HR system data integrity and working with members of the Operational Excellence team to process data updates via both electronic and paper processes.
May be trained and tasked with system administrator responsibilities for selected systems, including those related to Position Fulfilment, Compensation, Recruiting and On-boarding, Employee exits and others. Provide system support and respond to inquiries for annual processes including Performance, Goals, and ACP (Annual Compensation Planning).
Field general HR questions from team members and business-facing HR community. Researching, escalating and resolving issues.
Respond to Manager Inquiries that may come to the Desk via phone calls, and email. Use a service mindset, and consultative/educational approach to understand the situation, advise, and educate Managers.
Support the maintenance of HR compensation data integrity through a variety of data collection and submission processes; monitor or key employee and HR related data; compile and manipulate data to create basic reports that inform decision-making; provide general support for a variety of HR systems (Workday) and processes. Auditing data periodically and making corrections as required.
Conduct routine audits to ensure compliance with regulatory requirements. Respond to questions from the HR and Recruitment community, and monitor the central email mailbox for inquiries.
This role may support special handling processing of other operational processes, such as employee record requests.
Maintain relationships with other Stakeholders and partner to drive issues to resolution.
Provide support to HR projects and initiatives. Participating in the analysis and re-design of HR processes. May document outcomes and maintain HR process and how-to information.
Performing other duties as required or requested.
QUALIFICATIONS
High school degree is required. A college degree with a focus on HR or HRIS systems is preferred.
Prefer at least 1-3 years of experience. Must have HRIS experience. Prefer Workday experience and some general HR experience.
Knowledge of, and practical experience with, Workday is strongly preferred, or another HRIS system is required. The ability to query data and generate basic reports, or learn quickly, is required.
Proficiency with Microsoft Office Suite is required. Strong technical skills, including the ability to manipulate complex data in Excel is essential. The ability to create and edit presentation information in PowerPoint is preferred.
Excellent verbal and written communication skills are required.
Prior HR or customer service experience a plus.
An awareness of basic project management techniques and some relevant experience are required.
Sound problem solving ability
Able to prioritize competing priorities effectively and efficiently.
Excellent customer service orientation.
Ability to work independently, and has sound judgement.
Self-motivated, ability to multi-task, and quickly and efficiently respond to support inquires