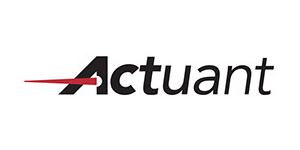 HSSEQ System COORDINATOR at Actuant
Menomonee Falls, WI 53051
Enerpac Tool Group is a premier industrial tools and services company serving a broad and diverse set of customers in more than 25 countries. The Company's businesses are global leaders in high pressure hydraulic tools, controlled force products and solutions for precise positioning of heavy loads that help customers safely and reliably tackle some of the most challenging jobs around the world. The Company was founded in 1910 and is headquartered in Menomonee Falls, Wisconsin. Enerpac Tool Group trades on the NYSE under the symbol "EPAC".
Our vision is to be our customer's preferred partner through relentless innovation of industrial tools and services that help them safely and reliably tackle their toughest jobs around the world.
Our corporate office is located across from a beautiful park, and we have many exciting perks including a robust wellness program, scholarships and tuition reimbursement, and flexible working hours. We also have a newly updated café and an on-site gym with a personal trainer.
For further information on Enerpac Tool Group and its businesses, visit the Company's website at https://www.enerpactoolgroup.com/.
Title:
HSSEQ System COORDINATOR(Health Safety Security Environmental & Quality)
Summary:
The HSSEQ Systems Coordinator will be responsible for the system administration and reporting of HSSEQ data for our global facilities. The position will require strong SharePoint knowledge as well as advanced Microsoft Office skills. Previous HSSEQ experience is not required but is preferred.
Essential Job Duties:
Maintain the global HSSEQ Information Management System using SharePoint as the document management and collaboration tool
Manage and keep OSHENS (Health and Safety Management System) up to date based on changes to the business organization
Provide training on the use of OSHENS and other business applications
Create and analyze a variety of HSSEQ reports using OSHENS, excel and other applications
Oversee and ensure reporting schedules are maintained and completed on time
Process sales requests for HSSEQ information and data which includes completing prequalification questionnaires, supplying policies and procedures, requesting and collecting certificates of insurance for customers including filing and tracking of certs, KPIs and other historical data
Administer the LMS system including entering new employees into the system, assigning classes and curriculum, act as point of contact for technical issues that arise and running regular reports.
Administering the SDS Online management system including uploading of new SDSs and updating SDSs files
Administer customer databases (ISNetWorld (90+ customers), AVETTA (80 customers) and others). This includes answering daily customer requests for training records, procedure updates, KPIs, project reporting hours, certificate of insurance updates, etc.
Collection, collation, entry and distribution of HSSEQ KPIs
Skill sets
Advanced computer knowledge and skills in using SharePoint and Microsoft Excel for data collection, charting, reporting, workflows and control of documentation among other things
Utilizing and managing various information management systems
Ability to learn and manage various applications and systems such as OSHENS and Brady Link360
Proficient in the use of Visio, Microsoft Word and PowerPoint.
Education
Associate degree or advanced certifications in computer science, IT or related fields
If you're looking for a unique, exciting career with variety and potential for growth, Enerpac Tool Group offers challenges & extraordinary rewards for people on a global scale. Choose opportunity choose Enerpac Tool Group!
EEO/AA (W/M/Vets/Disability) Employer
*LI-JH1


Required Skills


Required Experience