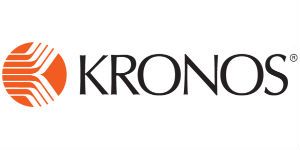 Human Capital Management Project Manager at Kronos Incorporated
Fall River, MA 02720
Human Capital Management Project Manager
Location:
Lowell - Massachusetts - USA, Remote - - None
Function:
Professional Services and Consulting
Ref #:
20190004134
Description
The Human Capital Management Project Manager (PM) is a critical focal point for customers during the implementation of our new Workforce Dimensions product. This role will require the individual to work cross-functionally to incorporate other technical and application resources when needed to help customers achieve rapid time-to-value. This role will also partner with Service Readiness, Customer Success and Product Management to identify areas of opportunity to improve the product, process and customer experience.
Design and manage multiple concurrent projects in accordance with the Kronos Paragon methodology
Assign a wide range of tasks to internal and customer resources based on skills, experience, and availability; clearly communicate task priorities and help personnel adjust workload, as needed
Understand customers critical business issues and ensure that their designed project plan achieves desired business outcomes based upon the Statement of Work
Monitor project and/or personnel performance, checking actual performance against planned performance to ensure technical, schedule, and budget goals are met or exceeded
Collect inputs and prepare weekly and monthly status reports as required for all levels of an organization including Executive Steering Committees
Provide technical and leadership guidance and direction to personnel to ensure proper, timely completion of work
Provide personnel with timely, constructive, and actionable feedback that increases individual and team effectiveness
Anticipate problems or situations that could affect the project and proactively mitigate them
Assess the potential impact of any project related items that affect the work of all team members, then develop and execute the best work solution
Manage escalated situations proactively, involving management as needed
Interact frequently with team, management and customers to define project requirements and identify solutions consistent with defined terms, methodology, policy, and regulations
Develop strong customer relationships, serving as trusted advisor at project management, payroll manager, and senior management levels
Apply strong attention to detail and function strategically within project teams; proactively look at the customer roadmap and journey while advancing short and long-term project and customer goals
Qualifications
Bachelors degree preferred
Minimum 2 years Project Management experience required. Experience managing software implementations preferred.
PMP Certification a plus
Knowledge of workforce management, human capital management, HR / Payroll, ERP, or similar domain product/systems strongly preferred
Superb written and oral communication skills required (e.g., proficient in Microsoft PowerPoint and Word)
Strong leadership skills with the ability to work and lead as part of a project team
Ability to collaborate with internal and external customers, identify engagement follow-on opportunities, and possess a desire to drive personal and team excellence
Ability to be agile, adapt to change and innovative ways of thinking and working
Ability to manage specific tasks to completion with minimal direction
Flexibility for significant travel (up to 50%) for periods of time as needed for customer work
#LI-POST
Corporate overview
Youre empowered when youre a Kronite.
Want to be part of an elite group of highly skilled professionals? We think our employees are a special group of talented, energetic, and innovative people. And for that reason, we refer to ourselves as Kronites. Kronites care about more than just work. We recognize the need to maintain a healthy work-life balance to live inspired. In fact, its expected! Youll soon learn that we take work and fun seriously. No matter what position you hold at Kronos, youre a Kronite. And we want you to feel like you have the power to make a difference in your life and the lives of others, at work and beyond. Want to learn more about our culture? Follow us on Twitter @work4kronos. #MyWorkInspired
Kronos is a global provider of workforce management and human capital management cloud solutions. Kronos industry-specific workforce applications are purpose built for businesses, healthcare providers, educational institutions and government agencies of all sizes. Tens of thousands of organizations including half of the Fortune 1000 - and more than 40 million people in over 100 countries use Kronos every day.
EEO Statement
Kronos is proud to be an equal opportunity employer and is committed to maintaining a diverse and inclusive work environment. All qualified applicants will receive consideration for employment without regard to race, color, religion, gender, gender identity or expression, sexual orientation, national origin, physical or mental disability, age, or veteran status or any other basis protected by federal, state, or local law.