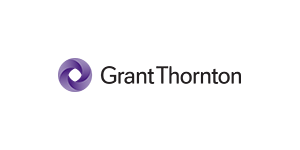 Human Centered Design - Design Thinking Lead at Grant Thornton
Arlington, VA
Human Centered Design - Design Thinking Lead(
Job Number:
 047473)
Description
 Grant Thornton is seeking a Manager to join its Enterprise Technology Strategy service line and take an active role in engagement execution, project management and key business development activities.
Grant Thornton Public Sector helps executives and managers at all levels of government maximize their performance and efficiency in the face of ever tightening budgets and increased demand for services. We give clients creative, cost-effective solutions that enhance their acquisition, financial, human capital, information technology, data analytics, and performance management. For more information, visit grantthornton.com/publicsector.
At Grant Thornton, our professional staff applies traditional, cutting-edge approaches and methods to a variety of analyses. As part of our team, the Manager will utilize various methodologies and models to execute client projects.
ESSENTIAL DUTIES:
Assure integration of the human perspective into all steps of the problem-solving and design process, and guide the structure and techniques to immerse stakeholders in solution development from ideation and prototyping through implementation, as well as harness customer feedback to measure success of the eventual solution
Conceive of, lead the development of supporting materials for, and facilitate customer workshops using Design Thinking methods
Show familiarity and practical experience with leading Design Thinking methods that engage customers in collaborative workshops in an entirely virtual setting
Analyze the clients' current customer experience and collect customer research to inform recommendations toward improved effectiveness and customer satisfaction levels
Support a variety of client focus groups, by creating comprehensive interview questions and materials, compile findings, and identify concrete themes across findings
Develop client deliverables such as interview reports, analysis reports, and data visualization
Analyze programmatic, financial, communications, and other data to look for opportunities where CX can make a difference
Provide Agency Wide CX support, conducting research to inform CX strategies and assist in implementing measuring resulting of these strategies as appropriate
Support creation of metrics and (key performance indicators) KPIs to track future progress
Responsible for developing high-quality, on-schedule deliverables, in direct support of the client and Grant Thornton team and support ad hoc requests and communicate impact to planned deliverables and schedule
Act as performance manager (coach) for up to four coachees outside of engagement responsibilities.
Interview campus and/or experienced candidates.

Qualifications
Knowledgeable and possess demonstrated expertise with leading software solutions to engage customers in collaborative workshops in an entirely virtual setting

Customer Experience, Organizational Improvements, Operations support, Communications, marketing and or graphic design
Experience communicating and presenting to client executives
Excellent core consulting skills in interviewing, writing and communicating orally
Knowledge of core financial services and commercial providers in the category is a benefit, but not required
Adobe Illustrator is preferred, but not required
Must be able to work independently as well as within a team structure and also leverage and support the greater Grant Thornton team to accomplish tasks
Must have proven expertise and a deep understanding of Design Thinking methods, facilitation approaches, and enabling software tools
Must be able to interact with client personnel at employee, management and leadership levels

Bachelor's Degree required from an accredited college or university in a related field.
Ability to obtain and maintain certain job-related certifications if no job-related advanced degrees.
U.S. citizenship may be required. Ability to work in the United States indefinitely required.
Travel may be required.
Coach and mentor junior staff members.
Ability to work overtime required on occasion.
Ability to sit in an office environment for long periods of time.
Ability to obtain and maintain a security clearance.
Ability to communicate clearly in writing and verbally.
Ability to obtain and maintain firm independence and abide by firm ethics requirements.
Meet or exceed continuing professional education (CPE) requirements.


Grant Thornton Public Sector LLC ("Grant Thornton Public Sector"), based in Arlington, VA, is a global management consulting business with the mission of providing responsive and innovative financial, performance management and systems solutions to governments and international organizations. Visit Grant Thornton's Public Sector at www.grantthornton.com/publicsector. 
It is Grant Thornton's policy to promote equal employment opportunities.  All personnel decisions, including, but not limited to, recruiting, hiring, training, promotion, compensation, benefits and termination, are made without regard to race, creed, color, religion, national origin, sex, age, marital status, sexual orientation, gender identity, citizenship status, veteran status, disability, or any other characteristic protected by applicable federal, state, or local law.
Primary Location
 - US-Virginia-Arlington
Work Locations
 - 
Metro DC - Arlington(957) 
1000 Wilson Blvd. 
 Arlington 22209