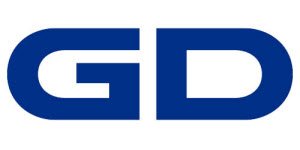 Human Research Protection Program & Conflict of Interest Manager at General Dynamics Information Technology
San Antonio, TX
Type of Requisition: Regular

Clearance Level Must Be Able to Obtain: None

Public Trust/Other Required: NACLC (T3)

Job Family: Regulatory Affairs


GDIT 's military health team is HIRING a Human Research Protection Program (HRPP) and Conflict of Interest (COI) Manager to support the 59th Medical Wing (MDW), located at Lackland Air Force Base in San Antonio, Texas.


The 59th Medical Wing Science and Technology (ST) office advises and conducts clinical and translational research on matters pertaining to the medical aspects of the Air Expeditionary Force and the health of Air Force (AF) personnel and beneficiaries. In order to support the required research, ST offices conduct translational research in the areas of emergency medical care, combat casualty care, force health protection, restorative medicine, clinical and rehabilitative medicine and specialty centers.


Learn more about the 59th MDW HERE at http://https://www.59mdw.af.mil/


Duties & Responsibilities:


+ Assist with the development and implementation of 59 MDW COI policies, procedures, practices and training programs designed to promote compliant practices and mitigate risk.

+ Create, coordinate, and implement strategies to improve COI office productivity and 59 HRPP.

+ Maintain COI records, analyze data, and prepare reports for various regulatory bodies.

+ Promote awareness of 59 MDW Human Research Protection Program and Conflict of Interest policies and procedures to include Institutional and Investigator COI.

+ Provide comprehensive regulatory guidance to the 59 MDW research community.

+ Maintain awareness of federal, state, and local developments and compliance efforts related to research and develop communication tools to share this information effectively across the 59 MDW research community.

+ Provide coordination and administrative support for Scientific Ethics Subcommittee (SES) meetings; maintenance of records documenting the SES activities and conducting investigations of allegations of scientific misconduct and conflicts of interest that involve human subjects in research.

+ Develop and maintain COI management plan database and track compliance with management plans.

+ Lead special COI projects from concept to completion.

+ Responsible for 59 MDW Human Research Protection Program (HRPP) accreditation preparation and accreditation maintenance.

+ Coordinates and tracks conflict of interest training, and reports metrics to various committees, such as 59 MDW Scientific Advisory Committee, 59 MDW HRPP Steering Committee.

+ Committee member providing guidance pertaining to human research protection, ethical considerations and conflict of interest for 59 MDW Scientific Advisory Committee, Scientific Ethic Subcommittee and 59 MDW HRPP Steering Committee

+ Monitors related Human Research Protection regulatory updates and industry best practices and incorporates them in training and HRPP/COI policies and procedures

+ Monitors the efficiency and accuracy of conflict of interest self-reporting by biomedical research investigators/research staff.

+ Serves as advisor to the IRB chair and IRB members, departments and individuals/investigators conducting or supporting human subjects research on matters pertaining to Human Research Protection and financial COI

+ HRPP/COI Manager will work under the direction of the 59 MDW Chief Scientist and in collaboration with compliance officials across 59 MDW to align processes to ensure consistency across all programs.


Knowledge/Skills/Abilities:


+ Knowledge of federal policies concerning human research protection, including application of Common Rule; HIPAA; and other human research protection regulatory requirements.

+ Knowledge of AAHRPP accreditation standards and accreditation process.

+ Demonstrated ability to develop and facilitate adult education curricula.

+ Strong interpersonal skills and ability to work effectively with diverse constituencies.

+ Propensity to working in a complex scientific environment with multi-dimensional points of view.

+ Detail oriented, self-starter, eager to do hands on work to get the job done correctly and on time.

+ Ability to approach problems and decisions analytically; Critical thinking and active listening skills.

+ Outstanding written/verbal communication and computer skills coupled with an open, honest and respectful communication style.

+ Possess verbal communication skills to present briefings, other updates/presentations to audiences with varying compliance background.

+ Proficiency with Microsoft Office Suite and Acrobat Adobe.

+ Experience with HRPP administration, regulatory and HRPP accreditation.

+ Ability to gather data, compile information, and prepare reports.

+ Ability to train investigators from any number of research disciplines in principles of Human Research Subjects Protection.

+ Working knowledge of ethical principles related to participation of humans in research (essential).

+ Ability to maintain confidentiality of information.

+ Excellent organizational skills; professional conduct and businesslike manner; meticulous attention to detail; committed to helping build and sustain the teamwork.


Minimum Qualifications and Experience:


+ Bachelor's degree in sciences, nursing, social sciences or relatable healthcare business required; Master's degree in Clinical Research or related field preferred.

+ Must possess thorough, working knowledge of Human Research Subject Protection, research administration or compliance, conducting human subject research and/or clinical trials coordination required.

+ Intermediate+ experience with Microsoft Office applications including: Word, Excel, PowerPoint, Outlook, SharePoint.

+ Experience in use of computerized information systems related to Human Subjects Research required (i.e. eIRB or related software).

+ Successful completion and maintenance of Human Subjects training / training in human subjects' research protection, bioethics, and HIPAA.

+ Certified Clinical Research Coordinator (CCRC), Certified Clinical Research Professional, Certified IRB Professional (CIP) or Certified IRB Manager (CIM) strongly preferred.


#militaryhealthgditjobs


null

We are GDIT. The people supporting some of the most complex government, defense, and intelligence projects across the country. We deliver. Bringing the expertise needed to understand and advance critical missions. We transform. Shifting the ways clients invest in, integrate, and innovate technology solutions. We ensure today is safe and tomorrow is smarter. We are there. On the ground, beside our clients, in the lab, and everywhere in between. Offering the technology transformations, strategy, and mission services needed to get the job done.
GDIT is an Equal Opportunity/Affirmative Action employer. All qualified applicants will receive consideration for employment without regard to race, color, religion, sex, sexual orientation, gender identity, national origin, disability, or veteran status, or any other protected class.