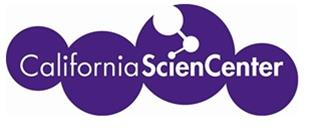 Human Resources Assistant at California Science Center Foundation
LOS ANGELES, CA 90037
About Us:
The California Science Center Foundation is an internationally recognized leader in informal science education. Our mission is to stimulate curiosity and inspire science learning in everyone, by creating fun, memorable experiences. The Science Center hosts more than 2 million guests annually; general admission is free.
Our next special ticketed exhibition, The Art of the Brick, is the world's largest display of LEGO® art with over one million LEGO bricks transformed into more than 100 sculptures.
About the Job:
The Human Resources Assistant is a vital resource for employees and managers performing diversified and complex administrative support and clerical duties. Primarily focusing on employee recruitment and onboarding. Responsible for all processes through the HRMS (Human Resource Management System) / SAGE, payroll coordination with Accounting department, and employee relations & other personnel processes. Assists with providing administrative support across all day-to-day functions of the Human Resources department, particularly ensuring the efficient delivery of payroll processing, recruitment, hiring, orientation and onboarding, employee relations, maintenance of employee records, and special projects as assigned. Works closely with the Human Resources management team and all departments throughout the organization providing a customer focused and effective Human Resources administrative support service to assist with achieving California Science Center's strategic plan and departmental goals and objectives.
Major Job Responsibilities:
Provides a high level of administrative support to all Human Resources functions including but not limited to these core areas:
Administers and processes payroll and other changes through the HRMS (SAGE), entering changes and updating the HRMS/SAGE database, coordinating with payroll via a SAGE LINK to Accounting, auditing payroll, bills, reviewing payroll deduction reports, producing salary reports, retirement plan reports, employee performance review reports and other reports as required, and maintaining paper and electronic files, etc.
Maintains all active and terminated personnel paper and electronic files, maintaining sensitive and confidential personnel records and protecting the security of information.
Works in partnership with Human Resources staff to accomplish the following responsibilities:
Implements recruitment plan for all entry level positions and provides assistance in recruiting for other areas, including but not limited to: maintains vacant / open positions files, job postings / flyers, phone pre-screenings, screening resumes / applications, schedules and conducts interviews, generates communication with new hires, handles printed materials for recruitment, orientations, new hires, etc.
Administers new hire orientations and on-boarding and retention activities, including preparing materials, new hire paperwork, reviewing policies with new employees, etc.
Update and monitor annual Performance Appraisal files (paper and electronic).
Maintain office documents / filing (paper and electronic), new hire folders, employee handbooks, orientation and benefits packets, job applications, archiving resumes, and other HR document (W-4, Form I-9, etc.) management activities.
Processing internal signature authorizations, payment vouchers, background and reference checks, offer letters, rejection letters, employment verifications, parking passes, audit files, personnel files and binders, etc.
Initiates and prepares correspondence, responds to inquiries, and handles special mailings for special projects or events.
Assists management with employee handbook updates, policy interpretation for employee performance management, disciplinary process, counseling reports, processing terminations, etc.
Assists with trainings: creates, copies, records and distributes printed materials such as training certificates, sign-in sheets, workbooks, forms, etc.
Assists with appreciation activities: preps gifts, set-up, break-down and clean-up activities, and decorations.
Assists with HR audits (retirement plan audits, benefit audits, open enrollment and other related tasks).
Helps maintain personnel files and data through the HRMS/SAGE; i.e., entering personnel data and preparing reports as needed.
Address and answer questions from Foundation employees.
Administrate Parking Pass distribution for Foundation employees.
Supports the Human Resources and Volunteer Department team with daily tasks and special projects.
Responsible for ordering, replenishing, organizing office supplies and maintaining office equipment (supplies, schedule repair service) as needed.
Performs other duties as assigned.
Qualifications:
Bachelor's degree in Human Resources, Business Administration or related field preferred.

Minimum of 2-4 years of experience as an administrative assistant in a non-profit organization in Human Resources or related function.

Experience processing payroll, maintaining and updating personnel data via HRMS/SAGE.

Excellent interpersonal skills and an ability to relate to persons of all ages and diverse backgrounds, skills, and abilities.

Ability to demonstrate extreme professionalism, discretion, sensitivity and confidentiality.

Must be highly organized and extremely detail oriented; be efficient with time management and follow up; have the ability to multi task; and maintain a sense of urgency when necessary.

Must have a professional demeanor and be able to effectively communicate across all levels of the organization.

Must be detail oriented with proactive attitude that focuses on creating ideas and plans for correcting issues or handling daily administrative tasks.

Strong computer skills and experience with Microsoft Office Software (Word, Excel, Power Point, Outlook, etc.).