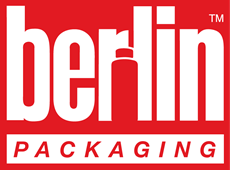 Human Resources Business Partner (Napa OR Pittsburgh) at Berlin Packaging
Fairfield, CA 94533
Berlin Packagingis the nation's premier supplier of rigid packaging and packaging components.We are a $2.6 billion-dollar company with30+ straight years of record growth.
Dont know what makes the rigid packaging industry special?Well, chances are you enjoy products supplied by Berlin Packaging every day!Imagine yourself walking into your favorite big-box store. Take a mental look around and think about every glass, plastic, or metal package you see. Berlin Packaging touches virtually every market: automotive, beverage, food, home care, industrial chemical, pet care and veterinary, personal health and beauty, wine and spirits, and now, cannabis too.
Next, combine that with an award-winning culture. Our 1,000+ employees are high-performing - and importantly, collaborative - entrepreneurs who blow through obstacles and embody an Anything is Possible! mindset. We love it here. Our engagement scores are 3x the national average. And every single employee shares in Berlins profitable growth.
Now you understand why since1898, our 100+ year-old company has grown 10x faster than our industry!
And we're not done yet.
Due to aggressive growth 10x the annual industry average, Berlin Packaging is looking to hire an accomplishedHuman Resource Business Partner. Reporting to the Director of Human Resources, this individual is responsible for strategic HR partnership within his/her assigned regions. This will be an opportunity to join and grow with a well-established, rapidly expanding company, within an industry that bolsters a $30B market cap.
This is an extremely hands-on role within a fast growing, entrepreneurial environment. It is imperative that the individual possess the leadership skills necessary to foster an environment that supports teamwork, continuous improvement, innovation, and accountability while at the same time maintaining a high level of operating standards and profit performance.
We have a passion for building a winning team hiring, training, and engaging a special group of people. We love working with our colleagues to accomplish amazing things for our customers, our suppliers, and ourselves. Our team is strong and embraces every day with a true spirit of excellence. For more information, please visit the Berlin Packaging website at:https://www.berlinpackaging.com
In order to continue our record growth streak, we need people like YOU to join our team! Are you up for the opportunity of a lifetime? If so, we are seeking anHR Business Partnerwho willprovide leadership and generalist support to assigned regions. This is both a strategic and tactical role providing HR support, direction, and services consistent with the Berlin Values. Based out of Clinton, PA travel is estimated at 20% and will vary based on the needs of our business.
Key Accountabilities:
Act as a trusted advisor, thoughtful sounding board, and business partner for the regional leadership team, and function as the expert on people and organizational issues.
Translate the strategic and tactical business plans into HR strategic and operational plans.
Develop and forecast talent acquisition strategies to identify top talent.
Lead local recruiting and selection processes and practices to include sourcing, interview and selection, onboarding and training of new hires.
Assess employee engagement and develop action plans to ensure a positive, engaging and supportive work environment.
Lead talent management efforts including talent assessment, succession planning, and strategic training and development to build a robust leadership pipeline.
Serve as an advisor and coach to employees around career development and performance improvement.
Manage and resolve complex employee and labor relations issues, conduct effective, thorough and objective investigations, as needed.
Consistently ensure that employment policies, procedures, and practices comply with applicable federal, state, and local laws, and are consistent with the organizations values.
Knowledge, Skills, Abilities:
4-year degree from an accredited University.
MBA and/or other advanced degree preferred.
SPHR certification a plus.
5+ years of progressive HR experience, with experience in a multi-site distribution or manufacturing environment.
Working knowledge of federal and state employment-based laws.
High-level of emotional intelligence and ability to influence. Effective communication skills, leadership skills, and excellent interpersonal skills.
Broad knowledge of HR practices including talent acquisition, performance management, employee relations, benefits, compensation, training, and organizational development.
Strong business acumen and understanding of financials.
Excellent project management, organizing and planning skills, and a results orientation.
Strong conflict resolution skills.
Ability to exercise sound independent judgement in establishing and maintaining good working relationship with management and employees at all levels.
Ability to work under pressure, multi-task, and handle multiple issues that can be of a sensitive nature.
Ability to travel 20%.
Berlin offers an outstanding compensation and benefits packageincluding profit sharing, 401(k) with company match, medical insurance (including an HSA option and telemedicine), dental, vision, life insurance, short- and long-term disability, paid parental leave, health club reimbursement, tuition reimbursement, 529 college savings plan, employee assistance, smoking cessation program, pet insurance (new!), employee discounts, employee referral bonus program, and, last but not least, flexible spending accounts for transportation, medical, and dependent care.
If youre still not sold, take a look at this video by our CEO and Chairman, Andrew Berlin, talking about the growth and WHY of Berlin, as well as the amazing culture we strive to preserve.https://www.youtube.com/watch?v=fxYkRBApQvI.
Fun fact Andrew recently became a minority owner of theChicago Cubs who went from lovable losers to one of the best performing teams in the MLB. Is that a coincidence? Well, we know what we Berliners think!