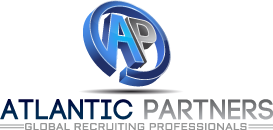 Human Resources Business Partner - Perm at Atlantic Partners
Boca Raton, FL
Our direct client is seeking a Human Resources Business Partner for their Boca Raton, FL location. This is a direct hire opportunity.
Job Description:
This position is responsible for implementing the Human Resources strategy across a defined group of business teams and divisions. The HRBP will supporting the VP People and Culture in ensuring the company can provide a work environment where talented people excel and enable the success of the business. The HRBP will be the primary generalist HR resource for growing and developing Talent, implementing policies, and programs, partnering with Talent Acquisition to hire the best, dealing effectively with employee relations, employee benefits, change management initiatives and defining and developing the required leadership and individual development programs to for their constituent groups. This position is also responsible for implementing, enforcing and administering federal and state employment regulations as well as corporate policies and procedures.
Managing all worker's compensation claims and represents the company at worker's compensation hearings as needed.
Working with Leadership, to ensure company remains a non-union environment.
Responsibilities:
Support the creation of the organizational vision and create and implement, structures, processes and people related systems for their defined employee group. Recommend, design and facilitate
Operate as a strategic business partner to leadership within a defined function, location or employee group, build trust and balance the needs of the business with the needs of needs of our employees.
Implementation of people centric solutions to ensure alignment with the Company's overall direction.
Responsible for implementing, enforcing and administering federal and state employment regulations as well as corporate policies and procedures.
Manage core Performance Management and feedback processes. Develop manager capability on employing these processes and obtaining best in class results.
Implement the agreed Job Grading and Compensation benchmarking that allows us to be consistent and market relevant.
Develop relevant training plans and programs; organize training sessions, workshops, and activities.
Develop and implement a Talent Development framework within their groups ensuring it is aligned with the overall company strategy.
Partner with Talent Acquisition to manage the identification attraction and retention of top talent.
Participate in the Develop a implement the agreed global New Employee on-boarding program
Administration of all corporate and employee benefits and services to include health care programs, 401k, life insurance, disability insurance, leave management and benefits for defined employee groups.
Participate in the Periodic evaluation of programs to ensure the most effective and high quality programs, administration of all benefits programs.
Partner with the business to develop a strategic Organizational design and facilitate the creation of a workforce planning strategy for defined functions, locations or employee groups.
Provide proactive guidance and counsel to managers and employees on employee relations issues.
Introduce, lead and influence change management initiatives with management staff in order to address issues that will enhance overall performance.
Coach employees on subjects such as career, leadership and performance development plans, compensation matters and assisting employees during implementation of change management initiatives.
Develop and manage all safety programs as well as accident reporting.
Ensure adherence of OSHA rules and regulations.
Qualifications:
Bachelor's degree in Business Administration, Human Resources or other related field from an accredited university is required.
Professional of Human Resources Certification (PHR) is required.
5-7+years' experience of strategic Human Resource leadership experience with recent experience supporting large, complex organizations.
Strong working knowledge of federal and state employment regulations.
Demonstrated success in all Human Resources functional areas within a fast-paced environment is essential. Must be hands-on and capable of producing work with limited support staff.
Must be results-oriented and demonstrate strategic thinking, innovation, flexibility in dealing with changing and ambiguous situations.
Demonstrated success working in a highly collaborative, global environment, with a track record of accomplishment with measurable business impact.
Demonstrated success conducting comprehensive needs analysis, organization design and development initiatives, implementing change models and developing organization structures while proactively driving ongoing optimization efforts. Above average accounting skills.
Excellent project management skills including successful leadership of projects from planning phase through completion.
Excellent leadership skills including superb communication, delivery of results, consultative skills, partnership skills and team building.