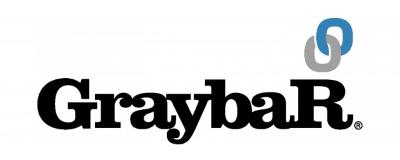 Human Resources Director at Graybar
Clayton, MO 63105
Director of National Employee Relations & HR Field Team

Position Announcement




Graybar seeks a strategic and innovative HR leader to direct national employee relations and shape next-generation people strategy


Headquartered in Saint Louis, Missouri, Graybar is proud to be one largest employee-owned companies in North America. Since its inception in 1929, Graybar has passionately embraced innovation and new technology and takes pride in its community impact. The company's historical growth has mirrored the rapid growth of electrical power across the nation. Now specializing in complex supply chain management services, Graybar is a leading North American distributor of high-quality electrical components, servicing the construction, commercial, institutional and government (CIG) markets. With 289 locations across the United States, Canada, and, Puerto Rico, Graybar's 8,700 employees service over 145,000 customers with the same commitment its Founders brought to developing innovative services, products and solutions.

Graybar, a Fortune 500 company, has been recognized with numerous awards and accolades including recognition yet again on Fortune's list of the World's Most Admired Companies (2019), as a Top Workplace in Atlanta, the California Bay Area, South Carolina and Edison and Teterboro (2019), as #11 on the National Center for Employee Ownership's "Employee Ownership 100" list (2019), and as #3 on Electrical Wholesaling's "Top 200 Electrical Distributors" list (2019). Visit www.graybar.com to learn more about the company and its leadership.

Graybar is excited to announce its need for an innovative and experienced Director of National Employee Relations and HR Field Team. This role will serve as a valued member of Graybar's senior HR leadership team and as a critical resource for Graybar's HR Field Team. Responsibility includes the oversight of the Company's employment policies and practices, ensuring compliance with federal, state, and local employment laws and affirmative action regulations. Responsibility also includes providing the strategic and tactical leadership necessary to support a high-performing HR Field Team. Reporting directly to Graybar's Senior Vice President of Human Resources ("SVP-HR"), the ideal candidate in this newly defined role will:


PROVIDE VISIONARY & INNOVATIVE HR LEADERSHIP– Serve as a key member of Graybar's HR leadership team and as a key resource for strategic HR advice to senior leadership across all business divisions. Partner closely with SVP-HR and other functional HR leaders to develop annual HR strategic plan and vision for HR department, supporting business goals. Develop and execute people strategy and policy to ensure exceptional employee relations and compliance with local, state, and, federal regulations. Provide national thought leadership and guidance to a team of regionally based, field HR leaders across 250 locations. Reinforce a collaborative and positive culture while fostering an appreciation for Graybar's core values (Integrity, Employee Ownership, Long-Term View and, Customer Focus). Serve as an active participant in company-wide strategic initiatives and as a member of related teams and working groups.
LEAD NATIONAL EMPLOYEE & LABOR RELATIONS– Partner closely with HR field team and Legal Department to ensure best practices and proper handling of employee concerns. Collaborate in the resolution of all employee relations matters, including investigating, researching, and resolving employment-related issues as well as the management of the Company's Ethics Hotline. Coordinate the Company's response to employment-related regulatory inquiries for local, state, and federal government agencies. Monitor and oversee compliance activities including planning, reporting, analysis, and submission. Develop and implement a positive and collaborative employee relations environment in which union employees and their bargaining representatives are viewed as partners in achieving organizational goals. Participate in labor negotiations and oversee the day-to-day management of union agreements, negotiations, and labor regulations.
INSPIRE A HIGH-PERFORMING HR FIELD TEAM– Provide advice and counsel for Graybar's HR field team, including all regional DHR leaders. Serve as an HR thought leader, key resource, and strategic advisor on best HR practices, including service delivery, programs and compliance matters, and, employee relations through frequent interaction and formalized monthly and quarterly check-in conversations. Partner with regional leadership to hire talented HR team leaders who are well leveraged to support business segment needs and company growth initiatives. Identify, develop and provide ongoing continuous education and webinar opportunities on key HR trends and new learnings in employment law. Promote a high-level of responsiveness and customer service for internal constituents and develop a field team who serve as critical business partners for internal management. Drive a healthy sense of accountability and a mindset for continuous improvement. Solicit team and field feedback to create an environment that welcomes innovation and supports collaboration across the HR field team. Develop and implement plans for annual HR conferences, including all corporate and divisional updates, educational opportunities, and, related social and networking functions for.
ENSURE BEST NATIONAL HR POLICIES & PRACTICES– Ensure company remains in compliance with federal, state, and, local employment laws across all locations. Monitor, review, and update all HR policies and practices. Provide oversight for Equal Employment Opportunity (EEO) and Affirmative Action Plans (AAP), including all reporting and compliance activities. Stay abreast of legal compliance research across all locations. Develop and maintain appropriate relationships with internal and external legal resources. Proactively educate the HR field team on new developments, new employment law and key trends. Drive the HR team to adopt updated policies and HR practices. Advise on the maintenance and audit appropriate employment records and record-tracking systems across all locations.
Qualifications:
Minimum of 10-15+ years of progressive HR experience, including demonstrated Human Resources leadership roles and close collaboration with a team of field/regional HR professionals.
Heavy exposure and responsibility for legal and compliance issues and a well-developed expertise in employee relations. Prior specialization in employee relations, legal, and/or HR compliance, including best practices in investigating and handling legal complaints and charges preferred.
Deep working-knowledge of HR laws and regulations (FMLA, FLSA, ADA, etc.).
Four-year degree required in human resources, business, industrial relations, or related area required, or, equivalent experience. Advanced degree (law degree) and HR Certification preferred, but not required.
Solid technology and computer skills including proficiency with MS Office Applications (including Word, PowerPoint, Excel), cloud-based HR software and other HR platforms and applications.
Prior experience with labor relations and union negotiations preferred.
Familiarity in navigating and communicating within a matrix-based organization and/or prior experience working within a corporate headquarter location is also preferred.
Additional Job Knowledge, Skills and Abilities –
Excellent verbal and written communication skills with the ability to interact and work well across all levels of the organization. Demonstrated facilitation and presentation skills are expected.
Strong organizational skills with the ability to manage multiple tasks and deadlines simultaneously.
Team player with the ability to adapt his or her approach across a diverse employee base.
Proven ability to proactively identify, advocate for and implement HR process improvements.
Analytical skills, project management experience, and good organization and time management skills required.
Negotiation and influencing skills; a well-honed ability to achieve results through others.
Collaborative work style and team leadership skills.
Demonstrated ability to effectively partner and liaise between field and corporate organizations.
Ability to keep informed of HR, legal, and compliance trends.
Ability to provide a high-level of confidentiality, utilizing discretion, sensitivity and a common-sense approach regarding employee information.
Travel & Location –
This position must be based in Graybar's corporate office in Saint Louis, Missouri. Relocation assistance will be provided, and, relocation would be expected upon hire.
Occasional travel required (10-20% or as necessary).

Compensation & Benefits Package –
Graybar offers a competitive compensation and benefits package including a base salary and annual bonus opportunity at the senior level. Graybar's employee benefits package includes health benefits (dental, medical and vision), life insurance, short-term disability, long-term disability, healthcare flex spending account, 401k, vacation and holidays, educational assistance, and more.

Ready to Apply?
We look forward to hearing from you! Apply online in confidence with our search consulting firm at www.csiapply.com If you experience any issues with the online application system and or wish to make a confidential inquiry or referral, please contact our executive search team. Visit www.getcollaborative.com for contact information. All resume submissions, referrals, and job inquiries will be held strictly confidential. Please do not contact Graybar directly as this is a retained search. Candidate inquiries only. Candidates from contingent recruiters will not be considered.

Connecting talent with opportunity since 1994, Collaborative Strategies, Inc., is a St. Louis based consulting firm with a dedicated executive search practice. We take pride in matching talented leaders with entrepreneurial skill sets who are capable of undertaking mission-critical endeavors to great organizations, like Graybar, based in Saint Louis, Missouri. Visit us at www.getcollaborative.com



Graybar is an Equal Opportunity Employer

Graybar welcomes difference in the form of gender, race, ethnicity, disability, geography,

socioeconomic status, age, politics, religion, philosophy, sexual orientation, gender identity

or expression and veteran status. All applicants who share this goal are encouraged to apply.
111,587 - 147,796 /year
Director of Human Resources
What is this?