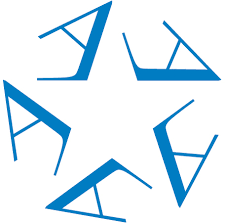 Human Resources Generalist at Arlington ISD
Arlington, TX 76013
ROLE AND PURPOSE:
The Human Resources Generalist, in the capacity of a business partner to the administrator, principal or functional manager, is responsible for employee relations and human resources development.  Serving in an advisory capacity to management and staff on employee relations issues, the Generalist ensures consistent application of the AISD policies and procedures regarding FMLA, ADA, EEOC, Title VII, disciplinary matters and recommends changes in those policies and/or procedures, as appropriate; and represents the AISD in unemployment hearings. The underlying purpose of the work is to support the stated objectives of the organization. 
QUALIFICATIONS:    
Education/Certification:
Bachelor's Degree from accredited institution. Prefer an emphasis in Human Resources or Industrial Psychology.

Master's Degree in Human Resources or Industrial Psychology (preferred).

Professional in Human Resources (PHR) or Senior Professional in Human Resources (SPHR) certification from the Human Resources Certification Institute (preferred).
Experience:        
A minimum of five (5) years' experience in Human Resources. Emphasis in employee relations, preferred.

A Master's Degree in Human Resources or Industrial Psychology may be credited toward two years of required experience. 

Administrator experience in a school district, preferred.
MAJOR RESPONSIBILITIES AND DUTIES:  
School/Organization Climate
Works cooperatively with the Assistant Superintendents, senior staff members, and departmental Directors to investigate and respond to concerns or complaints involving district employees, parents or the media.

Plans, organizes and conducts investigations by personal contact, examination of records, performing desk reviews, interviewing potential witnesses and if necessary, on-site investigations.

Collects other such evidence as may be pertinent and appropriately catalogs and safeguards the information keeping the information confidential.

Provides appropriate staff with written documentation of all investigations in a thorough and timely manner.

Effectively interfaces with external investigative agencies as needed including Child Protective Service, Arlington Police Department, Texas Education Agency, Texas Workforce Commission, or Equal Employment Opportunity Commission.

Prepares case files for presentation during TWC formal administrative hearings and in response to unemployment claims.
School/Organization Improvement
Assist in the execution and delivery of campus based and district level training and development programs

Supports respective customer base for participation in delivery of training and professional development modules.

Partners with respective customer base to develop and recommend talent development tools for respective customer base.
Administration and Fiscal/Facilities Management
Supports respective customer base with review of performance reviews, professional development plans and corrective action documents; and participation in the nonrenewal process. 
Professional Growth and Development
Extensive experience in conducting human resources/employment investigations.

Extensive working knowledge of employment laws and procedures pertaining to public school districts.

Extensive working knowledge of reporting requirements for child and public safety.

Excellent oral and written communication skills.

Strong Microsoft Word, Excel and PowerPoint skills for data analysis and presentation. 
Miscellaneous
Performs other duties as may be assigned by the Director of HR Development and Employee Relations, the Assistant Superintendent of Human Resources or designee.
$78,501.00 - $109,527.00 /year