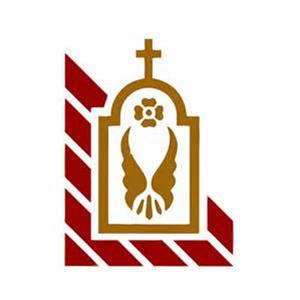 Human Resources Generalist - Bilingual English/Spanish at Archdiocese of Los Angeles
LOS ANGELES, CA 90010
We are seeking an experienced highly motivated, resourceful and organized, Human Resources Generalist that will bring a dynamic persona to our fun, hardworking and diverse Human Resources Team that puts their many talents and abilities towards supporting management, employees and a variety of ministries.

This is an amazing opportunity for those that welcome challenges, learning and understanding how to incorporate compassion, dignity and respect into every day Human Resources functions.
This position requires 2-3 years current HR Generalist multi-location experience, working knowledge and application of state, federal, city employment and wage and hour laws, recruitment, placement and retention best practices, timely and effective resolution of employee relations issues and development of and delivering relevant training programs.

Fluent oral and written Bi-Lingual/Bi-Cultural skills (English/Spanish), public speaking skills, and knowledge of the teachings of the Catholic Church is required. PHR/SPHR certification a plus.

DUTIES AND RESPONSIBILITIES:
Uphold the pastoral values of Service, Communication, Stewardship and Excellence. Because all Archdiocesan employees represent the Roman Catholic Church, they are expected to conduct themselves according to the goals and mission of the Church in performing their work.
Work in conjunction with other HR Generalists
Source and place well qualified candidates
Maintain HRIS system
Create, implement and administer electronic application, resume, application tracking systems, requisition chain of command, etc
Design innovative onboarding/ orientation process
Conduct new hire orientation
Under the direction of the Sr. Director of Human Resources, develop and deliver relevant and timely training programs
Advise and assist management with employee relations issues, application of progressive discipline policies and procedures, and work closely with the Sr. Director of Human Resources to ensure employee relations best practices are being followed
MINIMUM QUALIFICATIONS:
Education and Experience
Any combination of education and experience likely to provide the required knowledge, skills, and abilities, typically:
Bachelor's Degree
Minimum of 2-3 years' experience as a HR Generalist
Training/Staff development
Bilingual Skills (English/Spanish) both written and oral
Non-profit experience. (a plus)
PHR or SPHR Certified. (a plus)
Knowledge, Skills, and Abilities
Knowledge of:
Recruitment, job development best practices and compensation
Utilization of social media recruitment tools
Knowledge of State, Federal and City employment laws.
HRIS System (ADP Vantage)
Compensation Analysis
Skills in:
Excellent customer service, oral and written communication skills, English and Spanish
Proficiency with MS Suite: Word, Outlook, PowerPoint & Excel
Conflict resolution
Public speaking
Data analysis
Ability to:
Work with a diverse constituency
Maintain confidentiality
Handle multiple tasks simultaneously
Travel within Archdiocese boundaries as needed
Occasionally lift up to 20 pounds
Sit for sustained periods of time on a daily basis
Perform tasks requiring intermittent bending, stooping, and walking
Sustain frequent movement of the fingers, wrists, hands, and arms