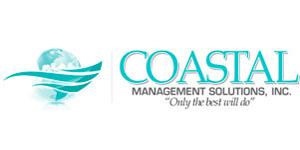 Human Resources Generalist - General Clerk III at COASTAL MANAGEMENT SOLUTIONS I
North Chicago, IL 60088
Title: General Clerk III
Location: Great Lakes, IL
Job Code: Great Lakes/GC3
Pay Rate: $17.40/hr
Send your resume to info@coastalmsolutions.com
Please reference job code Great Lakes/GC3 in email subject line.
Coastal Management Solutions, Inc is looking for experienced administrative support personnel with at least 1 year of experience in Customer Service or Human Resources. We offer a great benefit package to include medical, dental, vision, vacation and sick leave.
Requirements:
Must have or be able to obtain a Security Clearance.
Proficient with Microsoft Office Programs
HR background in either the following disciplines: Military Pay, Military Personnel, Travel Claims or Navy Transportation. Substitutions for HR background can be from similar experience gained in either the private sector or other Federal Agency.
This is a government contracting position that does require a security clearance. You must be able to obtain and hold a security clearance for the duration of your employment.
Please visit www.coastalmsolutions.com to complete an employment application.
We are an equal opportunity employer. All qualified applicants will receive consideration for employment without regard to race, color, religion, sex, sexual orientation, gender identity, national origin, disability or veteran status.
Paid sick days
Medical, Dental and Vision
401K
Paid Holidays
Vacation/paid time off
starting at $1,740.00 /hour