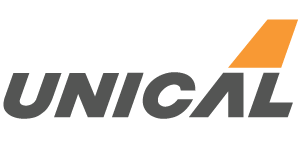 Human Resources Generalist at Unical Aviation
San Bernardino, CA 92408
The HR Generalist will be the point of contact for HR matters at Unical MRO. This position will also provide support to the Human Resource Department at headquarters.

Essential Functions:
• Onsite HR contact for all Unical MRO
• Serves as HR liaison at Unical MRO, with continuous communication with HR HQ
• Assist payroll with MRO timesheets to ensure they are completed in a timely manner
• Administer FAA/DOT and Non-DOT Random drug test working closely with DER
• Assist with personal LOA/FMLA request
• Maintain and update HR forms such as transfer forms and new hire forms
• Assist employees with benefit questions as needed
• Create and/or maintain employee medical files for change of status
• Participates in developing department goals, objectives, and systems
• Process to ensure timely and accurate processing of HR paperwork (for example, status changes, transfer forms and termination forms)
• Contribute to, and may have project ownership of HR-related initiatives
• Assist employees with questions and interpretation of company policies and procedures
• Assist with training programs and ensure employees are in compliance with training
• Complete intake for employee relations issues and partner with HR HQ
• Other duties as assigned.
Additional Responsibilities:
• Assist with ensuring compliance with all safety regulations, including but not limited to OSHA, FAA, and Risk Management regulations coordinate with Safety Manager
• Review and process offers as needed
• Assist with onsite employee injuries
• Assist recruiting team; run backgrounds, submit IT tickets, send applicant for pre-employment screenings.
• Works closely with hiring managers to conduct internal recruiting campaigns including but not limited to creating flyers, advertising position, filtering resumes, setting up interviews, conducting interviews.

Qualifications:
• Bachelor's degree in business administration or human resources preferred or equivalent experience
• 3-4 years of human resources experience
• Experience with implementing and maintaining HR applications
• Able to exhibit a high level of confidentiality.
• Experience working within a fast-paced, dynamic environment, and comfortable with change and ambiguity. Anticipates and strategically plans for changing business needs
• Proactively recognizes risks and utilizes appropriate resources to achieve results
• Knowledge of labor law compliance – ADA, EEO, FMLA, CFRA, LOA, COBRA, etc.
• General knowledge of various employment laws and practices
• Ability to work independently with minimal to no supervision

Skills:
• Excellent computer skills
• Excellent interpersonal and coaching skills
• Effective oral and written communication skills

Working Conditions:
Office setting

Travel: 10-20% to HQ Office

Language: Ability to read, write, speak and understand English.

Location: San Bernardino, CA

Unical Aviation, Inc. and all its' affiliate companies is an Equal Opportunity/Affirmative Action employer. All qualified applicants will receive consideration for employment without regard to race, color, religion, sex including sexual orientation and gender identity, national origin, disability, protected Veteran Status, or any other characteristic protected by applicable federal, state, or local law.
Merchandise Discounts
Paid Holidays
Performance bonus
Retirement / Pension Plans
Military Leave
401K
Paid sick days
Parking
Flexible Schedules
Medical, Dental and Vision
Employee Events
Long Term Disability
Life Insurance
Employee Referral Program
Maternity/Paternity Paid Leave
Prescription Drug Coverage
Stock Options
Professional Development
Tuition Reimbursement
Free Food and Coffee
Vacation/paid time off
Transportation Allowance
Flexible Spending Accounts