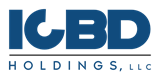 Human Resources Generalist at ICBD Holdings LLC
WEST PALM BEACH, FL 33409
Are you an Operations, Recruiting/Talent, or HR Manager with both strategic and tactical experience? Are you adept at creating on-boarding processes, developing/setting standards for corporate culture, and leading the way for a work force? If so, ICBD Holdings, LLC needs to meet you!
Your Position
As our HR Generalist you will be developing programs to ensure employee engagement and retention, creating methods to optimize the workforce, administering HR policies, and anticipating future growth opportunities in a rapidly expanding start-up environment. This is a ground floor position, working with our C-Suite Executive staff to create an unparalleled company culture, that offers unlimited professional growth and development!
- Motivating current and prospective team members by honing our brand image and company culture
- Optimizing recruitment and hiring processes
- Developing and implementing onboarding processes
- Manage training, documentation procedures, talent development, and performance review practices for our talented team
- Anticipating hiring needs
- Staying abreast of compensation & benefit trends, facilitating compensation & benefits programs, and tracking related team member data
- Ensuring compliance of HR policies, and preserving all HR records
- Assist in the development and administration of various HR plans/procedures, and prepare and maintain the employee handbook
- Participate in developing department objectives, goals, and systems
- Perform benefits administration, including claims resolution, change reporting, invoice approval, and communicate benefits information to employees
- Develop/maintain the affirmative action program, file EEO-1 report annually, maintain records to conform to EEO regulations
- Maintain company organizational charts and the employee directory
- Recommend new approaches, policies and procedures to continually improve department efficiency
- Maintain HR information system records and compile reports
- Maintain compliance with federal, state and local employment and benefits laws/regulations
- Minimum of five (5) years' experience as an HR Generalist, HR Resources Manager, or Talent Acquisition Recruiter
- Computer and Office 365 proficient
- Advanced ADP Workforce Now experience
- Ability to work under pressure and meet tight deadlines
- Bachelors Degree in Human Resources Management, or equivalent job/industry experience
- Professional Certifications highly desirable, i.e. PHR, CP, SPHR, SCP
52,298 - 84,071 /year
Human Resources Specialist
What is this?