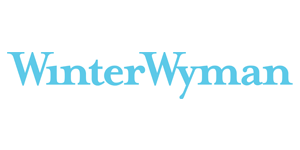 Human Resources (HR) Operations Specialist from WinterWyman
Boston, MA 02139

Are you looking to gain Human Resources (HR) experience within the pharmaceutical or biotech industry? A leading pharmaceutical company, and developer of innovative therapeutics, seeks an HR Operations Specialist for full-time work in the Greater Boston Area. This position stands as a 3-month contract with potential to extend. Moreover, this is a tremendous opportunity for an exceedingly organized self-starter looking explore all that HR has to offer and grow as a professional.



Responsibilities:

•     Attend to recruiting associated matters; initiate and track on-boarding process, new employee orientation, background checks, employee relations, leaves of absence, employee separations, status changes 

•     Sustain employee records through HRIS data entry in Workday HCM and related payroll materials 

•     Order audits to guarantee employee records are accomplished and precise

•     Develop and oversee reports on key HR metrics such as attrition, retention, employee engagement, rewards and recognition activities

•     Complete I-9 verification, and support the immigration application process

•     Regulate general HR related queries for department and arrange HR-related documents



Qualifications:

•     Experience with HRIS/ATS Systems - especially Workday 

•     Involvement with running reports within an HRIS



Preferences: 

•     Experience and knowledge of the Pharmaceutical or Biotech  industry 

•     A strong understanding and exposure of HR on-boarding and employee relations

•     Enthusiastic, dynamic, rational, organized and collaborative 



Job ID: 173991



Please note, our client is only considering local candidates. Thank you!



If you are already working with a WinterWyman recruiter, please contact them directly; otherwise, please send your resume and contact information to wwhrc@winterwyman.com or call 888-986-6800 to speak with a recruiter today.