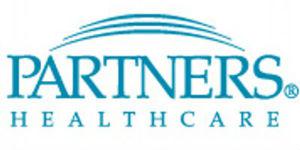 Human Resources Representative - Brigham Health-(3098213) at Partners Healthcare System
Boston, MA
Human Resources Representative - Brigham Health-(3098213)
Description
About Us
As a not-for-profit organization, Partners HealthCare is committed to supporting patient care, research, teaching, and service to the community by leading innovation across our system. Founded by Brigham and Women's Hospital and Massachusetts General Hospital, Partners HealthCare supports a complete continuum of care including community and specialty hospitals, a managed care organization, a physician network, community health centers, home care and other health-related entities. Several of our hospitals are teaching affiliates of Harvard Medical School, and our system is a national leader in biomedical research.
We're focused on a people-first culture for our system's patients and our professional family. That's why we provide our employees with more ways to achieve their potential. Partners HealthCare is committed to aligning our employees' personal aspirations with projects that match their capabilities and creating a culture that empowers our managers to become trusted mentors. We support each member of our team to own their personal development—and we recognize success at every step.
Our employees use the Partners HealthCare values to govern decisions, actions and behaviors. These values guide how we get our work done: Patients, Affordability, Accountability & Service Commitment, Decisiveness, Innovation & Thoughtful Risk; and how we treat each other: Diversity & Inclusion, Integrity & Respect, Learning, Continuous Improvement & Personal Growth, Teamwork & Collaboration.
General Overview
Under the direction of the Director of HR Ops & Compliance, the incumbent is responsible to resolve independently resolve and/or process a variety of Human Resource employee related issues. The primary responsibilities include: Audit support for compliance, varied queries and reporting; processing of sensitive and confidential employment information and maintenance of records; on-going process and procedure improvements; maintenance of SOP database, and processing of various employee requests. The incumbent will exercise sound judgment, take initiative, and work effectively as an individual contributor and as part of a team.
Responsibilities
• Supports HR Compliance staff on maintaining Joint Commission audit readiness
• Supports HR in completing employee data audits
• Identifies opportunities for process improvement initiatives. Works independently or with cross functional teams to
develop project plans and resolve issues to meet project objective, quality standards, compliance, and HR service goals.
• Collaborates with New Hire Coordinator for the on-boarding of staff including creating workflows to improve efficiency and
effectiveness.
• Creates PeopleSoft queries to support data needed to support one's own daily work
• Processes employment verification letters, and wage advance requests
• Responds to employee affidavit requests
• Manages Unemployment active claim correspondence
• Maintains HR related resources including the internal Portal
• Develop and maintain HR Operations' Standard Operating Procedures
• Participates in department-wide sponsored events.
• May include other duties as assigned.
Hospital-Wide Responsibilities
Works within legal, regulatory, accreditation and ethical practice standards relevant to the position and as established by BWH/Partners; follows safe practices required for the position; complies with appropriate BWH and Partners policies and procedures; fulfills any training required by BWH and/or Partners, as appropriate; brings potential matters of noncompliance to the attention of the supervisor or other appropriate hospital staff.
Qualifications
• Associate's Degree required. Bachelor's degree preferred.
• Minimum of 3 years prior work experience in a business or customer service setting, preferably in a Human Resources
department. Health care experience strongly preferred.
• General understanding of employment law, i.e. FMLA, ADA, FLSA, EEOC.
Skills, Abilities, Competencies

• Possess excellent interpersonal skills and customer service skills in order to assist both internal and external customers.
• Able to communicate tactfully, respectfully and effectively with employees and applicants.
• Experience managing multiple priorities within tight deadlines and intestinal fortitude to thrive in a fast-paced work
environment. Proven ability to prioritize and organize workload to get work done in most effective manner.
• Willingness to take initiative and demonstrated ability to be an active learner.
• Ability to leverage available resources to effectively problem solve.
• Must have a high level of integrity/trustworthiness and ability to handle sensitive and confidential information.
• Able to work independently and be a team player. Must be collaborative and adaptable to different personalities and
demands, and able to work with a diverse workforce.
• Strong technical aptitude and computer skills are needed in Microsoft office. Proficiency in PeopleSoft, OnBase and Taleo a plus. Familiarity with Kronos is preferred.EEO StatementPartners HealthCare is an Equal Opportunity Employer & by embracing diverse skills, perspectives and ideas, we choose to lead. All qualified applicants will receive consideration for employment without regard to race, color, religious creed,
national origin, sex, age, gender identity, disability, sexual orientation, military service, genetic information, and/or other status protected under law.
Primary Location:MA-Boston-PHS - Crosstown Building
Work Locations
:
PHS - Crosstown Building
801 Massachusetts Ave.
Boston02118
Job:Human Resources - Administrative Support
Organization:Partners HealthCare(PHS)
Schedule:Full-time
Standard Hours:40
Shift:Day Job
Employee Status:Regular
Recruiting Department:PHS Human Resources
Job Posting:Oct 16, 2019