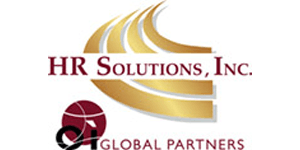 Human Resources Specialist at HR Solutions, Inc
Evansville, IN 47712
Human Resources Specialist
Position Summary:
Our manufacturing client in the Evansville, IN area is looking for a Human Resources Specialist.
Responsibilities:
Maintains the Human Resources Information System (HRIS) records.

Recruits, reviews applications, interviews, tests, checks references and coordinates the selection process to fill vacant hourly positions.

Keeps records of participation in benefit plans such as insurance and pension plans. Assists employees with benefit questions and serves as an employee advocate.

Plans and conducts new employee orientation to foster positive attitude toward company goals. Ensures that all new hire paperwork is completed and processed.

Addresses employee relations issues, such as work complaints.

Administers benefits programs such as life, health, dental, disability insurance, pension plans, vacation, sick leave, leave of absence and employee assistance.

Record keeping responsibilities and personnel transactions such as hires, promotions, transfers, performance reviews, termination and employee statistics.

Administers the performance review program to ensure effectiveness, compliance, and equity within the organization. Checks and updates ISO training records.

Maintains and processes Hourly Payroll and Certified Payroll.

Documents Human Resources actions by completing forms, weekly and monthly reports, logs, and records.

Explains and interprets policies, procedures, laws and standards.

Conducts training.

Other duties as required.
Qualifications:
Bachelo

r's degree in a related field OR

2 years of related experience

SPHR or PHR designation highly preferred

Strong problem solving and analytical reasoning

Knowledge of common Human Resources concepts, practices, and procedures

Strong attention to detail

Excellent communication skills

High degree of confidentiality

Proficiency in Microsoft Word, Excel, and PowerPoint
Compensation:
Salary

plus bonus

, excellent health insurance, continuing education, and comprehensive employee benefit program
TO APPLY: If your background and qualifications match this position, please send your updated resume to:
Vicki Hubiak, President/CEO
Please know that, due to volume of responses, only those candidates who meet the requirements described above will be contacted.
To see all of our career opportunities, visit us at:
HR Solutions, Inc. is proud to be an Equal Opportunity Employer
At HR Solutions, Inc. we take pride in developing effective and professional relationships with our clients. We have been selective in building our own staff from the most highly qualified, certified, and experienced individuals in the Tri-State area. Our team of consultants has accumulated extensive Human Resources experience in Staffing, Executive Recruiting, Corporate Outplacement, Executive Coaching, Training and Organizational Development.