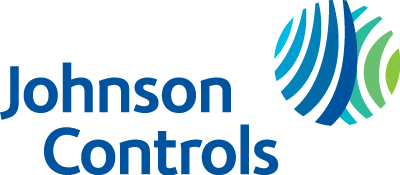 HVAC Controls Systems Lead Systems Specialist at Johnson Controls
Miramar, FL
HVAC Controls Systems Lead Systems Specialist - WD30081874260
What you will do
Under general supervision oversees required day-to-day activities of field technician team and plans monthly technician routes. Analyzes team performance and recommends changes to ensure profitability, safety, and client satisfaction. Maintains customer satisfaction while balancing financial goals. Ensures safety compliance.

How you will do it

• Supervises and provides leadership for assigned Teams. Ensures developmental plans are in place.
• Leads the execution efforts of assigned business. Ensures consistency of delivery systems. Monitors and tracks the business plans.
• Coordinates the team's interface with sales to ensure all sales opportunities are supported including linkage to installation opportunities.
• Escalates potential market opportunities to the attention of the appropriate branch or region resource for strategic direction.
• Ensures that serviced account portfolios are achieving growth, proper profit levels and customer satisfaction.
• Recommends and supports staffing requirements for the assigned business.
• Serves as a communication channel to share the best practice strategies and results enables SSNA vision.
• Implements plans to comply, and monitors standards for HVAC operations. Audits the effectiveness of operations and makes changes to improve performance.
• Ensures that contractual obligations are completed and customer satisfaction is achieved.
• Drives service and installation operational review meetings, reviewing bids and estimates for accuracy.
• Effectively utilizes branch manpower and management and deployment of overall resources.
• Analyzes operations processes and provide recommendations for improvements.
• Executes other managerial responsibilities, i.e., performance reviews and acquisitions consistent with established business strategy.
• Recruits, hires and retains operational staff. Prepares and delivers clear performance expectations, performance reviews, and development plans for direct reports teaming with the appropriate matrix functional manager. Ensures a consistent level of coaching, which includes monthly one on one(s), operational and financial reviews.
• Works with team leaders to ensure proper manpower and skill levels for the successful and profitable execution of the business.
• Performs other duties as related to customer satisfaction, deployment of strategic initiatives to teams, development and maintenance of team business plans and account management of service customers.

Qualifications
What we look for
Required

• BA, Technical or equivalent working experience.
• A minimum of five (5) years of progressive operational experience in HVAC services.
• Three (3) years of experience in management role with responsibility for the productivity and development of others.
Preferred
• BA in Engineering or Master's Degree
• Eight (8) years' experience in an operational HVAC role with leadership responsibilities
• Six Sigma Green Belt
Johnson Controls is an equal employment opportunity and affirmative action employer and all qualified applicants will receive consideration for employment without regard to race, color, religion, sex, national origin, age, protected veteran status, status as a qualified individual with a disability, or any other characteristic protected by law. For more information, please view EEO is the Law. If you are an individual with a disability and you require an accommodation during the application process, please visit www.johnsoncontrols.com/tomorrowneedsyou.
Job
 Field Operations
Primary Location
US-FL-Miramar
Organization
 Bldg Technologies & Solutions
Overtime Status
-Exempt