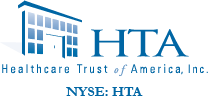 HVAC & Mechanical Technician from Healthcare Trust of America, Inc.
Weymouth, MA 02190
Building Maintenance Engineer
Healthcare Trust of America
  
Location: Weymouth, MA
The Building Maintenance Engineer otherwise known as Facilities Maintenance is responsible for providing facilities & property maintenance to a local portfolio of medical office buildings. This position involves the coordination, management and physical activity associated with the operation and maintenance of various building systems for commercial medical office facilities. Building Engineer is expected to provide the skills, knowledge, and capabilities necessary to oversee and perform these duties as necessary for the proper operation and management of such facilities.
This position reports daily and takes daily assignments from the Chief Engineer and Property Manager for buildings which they are assigned through verbal and electronic communications. Works in collaboration with other building engineers and the Chief Building Engineer within that market to establish daily priorities, coordinate multiple assignments and establish plans and timelines for resolution of various task. The Building Engineer reports directly to the Chief & Regional Engineer and provides assistance to the Property & Construction Manager as directed.
The position requires the ability to work independently, take initiative, and show a desire to continually improve building systems and provide excellent customer service through tenant interactions.
 We offer a competitive salary and comprehensive benefits!
ESSENTIAL FUNCTIONS:
Oversee, and perform preventative maintenance tasks and light-duty construction.

 

This includes physical structures; plumbing systems repair; all aspects of HVAC operation, including:

 

Chillers; Roof Top Package Units, Heat Pumps and Split Systems; electrical distribution and other various building systems found in commercial MOB's.

 

Assist in the implementation of safety policies and procedures related to the daily operations of the facilities. Participation in safety knowledge, and skills training

Provide input and regular communication to the Property Manager,

 

Chief Engineer and Regional Chief Engineer on repairs, projects, operational and capital expense budgeting.

 

 

 

 

 

 

 

 

 

 

 

 

 

Assist in required daily, weekly, monthly, semi-annual, and annual required building inspections, and institute required corrections and/or Preventative Maintenance systems and schedules as needed.

Work with and Supervise subcontractors and vendors as required to carry out the various responsibilities of such 3

rd

party services.

Manage tenant request and preventative maintenance requirements through Angus Anywhere an on-line work order system including, respond and verify completion of all service calls.

 

May perform other duties as assigned and as needed to assist in the management of responsibilities associated with commercial medical office facilities.
MINIMUM REQUIREMENTS:
 Following are the minimum experience requirements of this position:       
High school education or GED required.

 

3-5 years of service on commercial office mechanical systems

Experience with building automation, fire life safety, and low voltage systems (ems controls and security systems) preferred

Valid driver's license and must meet

 

company safe motor vehicle operation criteria.

3-5-year

experience in a service-oriented position or environment

5years hands-on maintenance experience in the installation, maintenance, troubleshooting, and repair of building mechanical and electrical systems.

 

Experience

working independently with little or no supervision required

 
Other skill requirements:
Outstanding written/oral communication skills required.

Outstanding customer service skills required.

Ability to climb and work from ladders, man hoists or lifts, and the ability to lift and carry heavy loads (up to 50lbs.),

Must be willing to assist at other properties within the portfolio from time to time as needed.

Willingness to work on-call, after normal business hours and weekends when required

A great part of a candidate's time may be in the field, thus verbal and written communication with other staff is imperative.

 

Ability to comprehend and use technology to aid in the management of duties; Computers, Mobile Smart Phone, Energy Management Systems, and diagnostic equipment