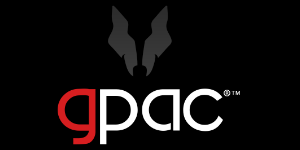 HVAC/MEP Project Manager at gpac
Phoenix, AZ
Job Description
Previous experience as a Project Manager for commercial MEP/HVAC projects required. Ideally around 5-15 years of experience with:

- Working on a variety of project types such as: health care, education, government, hospitality, office, mixed use, high-end residential, stadiums, etc…
- Demonstrated history of successfully managing multiple projects at the same time
- Strong communication skills both internally and externally with General Contractors, owners/owners reps. Other engineering teams, clients…etc
- Experience with budgeting projects (all aspects…will not necessarily be doing any estimating themselves but a knowledge of what needs to be included to provide an accurate project budget and ability to give approval and keep project within the established budget)
- Team building skills/Promote positive team morale
- Ability to identify potential problems early on and correct issues as they arise to ensure project runs smoothly and remains on schedule
- Knowledge of and ability to process change orders
- B.S. in Mechanical Engineering strongly preferred
All qualified applicants will receive consideration without regard to race, age, color, sex (including pregnancy), religion, national origin, disability, sexual orientation, gender identity, marital status, military status, genetic information, or any other status protected by applicable laws or regulations.
GPAC (Growing People and Companies) is an award-winning search firm specializing in placing quality professionals within multiple industries across the United States for the past 29 years. We are extremely competitive, client-focused and realize that our value is in our ability to deliver the right solutions at the right time.