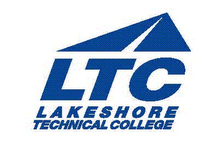 HVAC-R Instructor at LAKESHORE TECHNICAL COLLEGE
Cleveland, WI 53015
EMPLOYMENT OPPORTUNITY
LAKESHORE TECHNICAL COLLEGE DOES NOT DISCRIMINATE ON THE BASIS OF RACE, CREED, COLOR, NATIONAL ORIGIN, ANCESTRY, RELIGION, SEX, DISABILITY, AGE, SEXUAL ORIENTATION, GENETIC TESTING, LACK OF ENGLISH SKILLS, ARREST OR CONVICTION RECORD, POLITICAL AFFILIATION, VETERAN STATUS, PARENTAL STATUS, MARITAL STATUS, PREGNANCY OR OTHER PROTECTED CATEGORIES, IN ITS SERVICES, EMPLOYMENT, PROGRAMS, AND/OR EDUCATIONAL PROGRAMS AND ACTIVITIES, INCLUDING BUT NOT LIMITED TO ADMISSIONS, ACCESS AND PARTICIPATION. THE COLLEGE ATTEMPTS TO BE IN COMPLIANCE WITH ALL FEDERAL LAWS INCLUDING BUT NOT LIMITED TO TITLE IX & SECTION 504. INQUIRIES REGARDING NONDISCRIMINATION POLICIES ARE HANDLED BY THE EXECUTIVE DIRECTOR OF HUMAN RESOURCES/AFFIRMATIVE ACTION OFFICER, 1290 NORTH AVENUE, CLEVELAND WI  53015, PHONE 920.693.1139 OR 888.468.6582, EXT. 1139.
LAKESHORE TECHNICAL COLLEGE PROVIDES REASONABLE ACCOMMODATIONS TO ASSIST PERSONS WITH DISABILITIES TO ACCESS OR PARTICIPATE IN ITS PROGRAMS OR ACTIVITIES. PERSONS REQUIRING ACCOMMODATION TO ACCESS THE COLLEGE'S PROGRAMS, SERVICES, AND/OR EMPLOYMENT SHOULD CALL LTC AT 920.693.1000 OR 888.GO TO LTC (888.468.6582), OR TTY 711.
TELEPHONE: 1.888.GOTOLTC                         WEBSITE:WWW.GOTOLTC.EDU
Job Title:   Heating/Ventilation, Air Conditioning, and Refrigeration (HVAC-R) Instructor (Full-Time)
Salary Expectation: $51,800 to $59,200 Annual Salary
Reports To:   Dean of Public Safety and Energy
Location:     Lakeshore Technical College – Cleveland, Wisconsin
Employment and Work Schedule: Contract Dates: July 1 – June 30 (Year round)
  New Professional Staff Orientation 
  Flexible day/evening/weekend hours based upon needs of the college
LTC is seeking a motivated HVAC industry professional that wishes to become our next full-time instructor. The college is starting a new HVAC one-year technical diploma program and this individual will have the opportunity to be an integral part of this new program. The perfect candidate will possess extensive residential and light commercial HVAC as well as basic construction experience. Additionally, experience with basic welding and brazing, OSHA regulations, and a strong AC and DC electrical background are desired.
Responsible for placing learning first and providing educational experiences for learners in various formats, schedules, and in various locations in accordance with the mission of the college inclusive of: facilitating learning, assessing student performance, as well as instruction and outcomes, developing and maintaining current/relevant course materials, and communicating with the community, other schools, the college, the division, and team members.Provide Five Star Service throughout all customer interactions.
Job Description
Faculty in this position demonstrate proficiency in the use of industry specific tools, equipment and language.
Manage the Learning Environment
Integrate learning theories and models into curriculum design. Update curriculum appropriately in WIDs/Blackboard according to the college schedule.

Facilitate optimal learning through integration of technology and utilization of appropriate delivery methods. Encourage the engagement of students and reflect learning style theories.

 

Evaluate student learning based on course competencies employing formative and summative strategies. Provide constructive and timely feedback aimed at learner development.
Enhance Student Success
Modify teaching and learning based upon course instructor feedback, assessment results and curricular changes to improve student success.

Create an inclusive, effective learning environment that addresses barriers and provides reasonable accommodations.

Advise students in ways that foster the development of the whole student and encourages persistence and timely completion of a certificate, diploma or degree.

Effectively utilize a variety of data analysis tools to assess the course or program
Pursue Professional Development
Continually advance substantive subject matter knowledge (theories, facts and skills) in core and related areas.

Maintain

licensures and certifications, seeks opportunities to complete additional credentials, such

as:

industry recognized certifications, workshops, certificates, etc.

Advance knowledge of teaching and learning a variety of delivery methods. Maintain compliance with LTC's model of the Wisconsin Technical College System Faculty Quality Assurance System (FQAS).

Actively contributes to the college community through participation in committees, initiatives and events. Proactively represents the College in the community through service.

              

              

              

              

              

              

              

              

           
Required Qualifications*
Bachelor's degree

in an Air Conditioning, Heating/Ventilation, and Refrigeration (HVAC-R) related field OR Bachelor's degree in any area with a technical diploma or associate's degree in Air Conditioning, Heating/Ventilation, and R

efrigeration (HVAC-R). If no Bachelor's degree, successful candidate will be required to complete within five years of employment.

M

inimum of two years (4,000 hours) of ful

l time experience as a Heating/

Ventilation, Air Conditioning and Refrigeration technician

.

EPA

Section

608

Universal Refrigerant C

ertification is required.
Other Qualifications
Adult teaching experience preferred.

Experience with computer assisted instruction and software.

Working knowledge of PC software in a windows environment.

Experience desired in delivering instruction by alternative methods such as instructional television or online.

Possess excellent classroom delivery skills, which encourage success and participation on the part of the students.

Must be innovative and able to collaborate with other staff in developing curriculum for classroom instruction.

Must be well motivated and have a strong interest in contributing to the success of students and the College.

Positive human relations and effective written and oral communication skills essential.

Exemplify college values in all staff and student interactions, as well as services delivered.

Ability to establish and maintain effective working relationships and relate successfully with staff, students, and citizens of diverse cultural, social or educational backgrounds.

Fluent, bilingual individual

is

beneficial

.
*Note: Meeting the minimum requirements does not guarantee an interview for a position.
Condition(s) of Employment
Employment conditional on completion of a Background Information Disclosure (BID) and the results acceptable to the College.

Must meet and maintain

Faculty Quality Assurance System (FQAS)

requirements.
Benefits
| | | |
| --- | --- | --- |
| Health Insurance | Employee Assistance Program (EAP) | Health Reimbursement Account (HRA) |
| Dental Insurance | Paid Leave of Absence (PLOA) | Flexible Spending Program |
| Vision Insurance | Professional Development | On-Site Child Care |
| Long Term Disability | Tuition Reimbursement | Wellness/Fitness Center |
| Life Insurance | Holidays |   |
| Wisconsin Retirement System (WRS) |   |   |
Recruitment Period
Beginning:  July 2020
Closing:    Until position is filled
Online Application Process
The LTC online employment application must be completed in its entirety to be considered for a position at Lakeshore Technical College.  To access the online application, visit www.gotoltc.edu, navigate to 'Just for You' and click on 'Job Seekers', choose 'View Employment Opportunities' to create an account login and to apply for the position. For additional assistance, please contact Human Resources.
Women, Minorities, and Persons with Disabilities Are Encouraged To Apply
Position #: 00011059
51,800 - 59,200 /year
Full Time Benefit Package