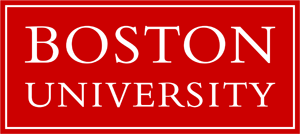 HVAC/REFRIGERATION MECHANIC, Campus Planning & Operations at Boston University
BOSTON, MA 02215
Install, service and maintain HVAC systems.
Perform routine maintenance and service work on compressors, pumps, exhaust fans, air handlers, steam condensate systems, chillers and computer room air conditioners.
Work on boilers and traps.
Replace motors, belts, pumps, filters, bearings, shafts and adjust drivers.
Cooling tower maintenance.
Troubleshoot and repair chiller, boiler and packaged roof top control systems.
Measure air and water flows and make adjustments.
Troubleshoot and repair HVAC systems on both routine and emergency basis.
Ability to follow and complete work orders and preventative maintenance duties and provide updates on the work order status.
Ability to work efficiently, productively, and with minimal supervision.
Follow safety precautions with appropriate PPE; providing an environment for personal and public safety.
Maintain a clean work site and area that minimally interferes with University operations.
Perform all other duties as assigned.
Required Skills
Must have a valid Massachusetts refrigeration technician license.
Must have a valid EPA recovery license.
Minimum of 5 years licensed experience in commercial refrigeration, ventilation and heating installation, service and repair work.
Ability to work with a Direct Digital Control systems
Ability to identify and order all parts and required to complete HVAC work
Ability to braze, silver solder, and work with black iron pipe.
Ability to diagnose electrical problems on low voltage systems.
Ability to lay out new piping and make repairs on existing systems.
Ability to work from ladders and lift heavy items up to 50 lbs.
Basic arithmetic and measurement skills.
Ability to diagnose steam trap problems.
Must have and maintain valid Massachusetts driver's license and daily use of an automobile.
High School Diploma or Equivalency
Operate power tools and maintenance equipment, i.e. Propress, scissor lifts etc.
Ability to lift heavy items up to 50 lbs.
Ability to speak, read, understand and write fluently in the English language.
Knowledge of basic safety procedures.
PREFERRED REQUIREMENTS:
Electrical license.
Pipe fitter license.
Oil burner license.
Proficiency in Seimens or Andover Controls
We are an equal opportunity employer and all qualified applicants will receive consideration for employment without regard to race, color, religion, sex, sexual orientation, gender identity, national origin, disability status, protected veteran status, or any other characteristic protected by law. We are a VEVRAA Federal Contractor.
Required Experience