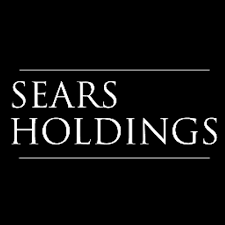 HVAC Service Tech II - Orlando at Sears Holdings
Orlando, FL 32808
Job Description
Req/Job ID:
997313BR
Employing Entity:
Transform SR Home Improvement Products LLC
Employment Category:
Regular, Full-time
Job Function:
Repair/Installation
Store ID:
24806: SHP HVAC Longwood Cap Area 100
Join the Transform Home Improvement team as an HVAC Service Technician!
No On-Call Work! No Sundays! Join Us Today!
The HVAC Service Technician is responsible for providing timely and quality repairs of customers' products (Heat Pumps, Heating Ventilation and Air Conditioning, Gas and Oil Furnaces & Boilers) while maintaining the highest level of customer service. Additionally, this position promotes and sells additional products and services that directly impact the profitability of the Company.
Job Duties/Responsibilities:
Diagnoses and repairs HVAC equipment in the customer's home and gives the customer an accurate estimate of the cost of repair if applicable
Recognizes and acts upon every opportunity to drive revenue through the Value Added Services Program (VASP) (i.e., selling extended warranties, water filters, generating customer interest in new Heating Ventilation and Air Conditioning systems as appropriate) by effectively communicating the benefits to the customer
Works as a dedicated team member to ensure fast, flexible and expert service to every customer
Maintains high level of customer satisfaction through efficient and timely customer resolution
Completes all Break/Fix Technician training elements within required timeframes
Installs new HVAC systems and related accessories according to safety and manufacturer's specifications
Ensures complete protection of customer's property by installing and servicing Heating Ventilation and Air Conditioning (HVAC) equipment and material in a safe, professional and expeditious manner
Removes any equipment necessary for the installation of new HVAC product and material according to manufacturer's specifications
Cleans up work areas, including any areas that were utilized for the installation process
Manage and maintain company assets such as corporate credit card, gas card, assigned HVAC equipment, inventory, company van, etc
Performs other duties as assigned
Job Requirements
Required Skills:
EPA Certification Required
Ability to read, write and speak English and communicate effectively and clearly, both orally and in writing, with co-workers, managers and consumers
Ability to travel up to 25% of the time as needed in geographical areas outside area of residence, both in-state (most of the time) and out-of-state (occasionally)
Ability to work variable and flexible hours, including significant overtime as needed.
Ability to follow appropriate industry specific regulations related to the handling of hazardous materials
Ability to frequently bend, stoop, kneel, stretch, twist, reach, climb and lift/carry up to 75 lbs
High school diploma or General Education Degree (GED)
Years of Related HVAC Experience: 3-4 Years
Driver's License Required: Yes
Travel Requirements: 25%
Age Requirement: 18+
Teal
EEO/EOE/Equal Opportunity Employer / Disability / Vet.
#HomeServices
24806