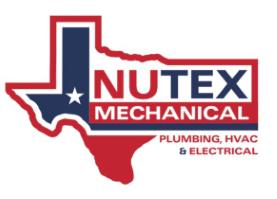 HVAC Technician and Installers at Nutex Mechanical
Prosper, TX 75078
We are looking for HVAC Technicians and Installers for full time positions.
We are looking for an HVAC Tech to join our team! You will install, service, and repair heating and air conditioning systems.
Responsibilities: Install new heating, ventilation, and air conditioning systems * Inspect and perform equipment repairs and replacements * Perform routine preventative maintenance * Respond to emergency maintenance requests * adhere to all safety policies and procedures * Generate options for repairs or replacements based on customer needs
Qualifications: 1-4 years of Previous experience in HVAC or other related fields * Familiarity with HVAC wiring diagrams * Ability to handle physical workload * Experience in Residential Construction preferred * Strong problem solving and critical thinking skills.
Submit a resume through Monster or call our office @ 469-715-9007.
Job Type: Full-time
Salary: $15.00 to $30.00 /hour