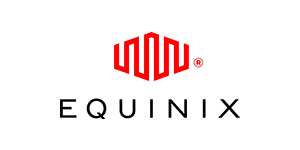 IBX Network Technician III at Equinix, Inc.
San Jose, CA 95002
IBX Network Technician III
Equinix is one of the fastest growing data center companies, growing connectivity between clients worldwide. That's why we're always looking for creative and visionary people who can help us achieve our goal of global interconnection. With 200 data centers in over 24 countries spanning across 5 continents, we are home to the Cloud, supporting over 1000 Cloud and IT services companies that are directly engaged in technological innovation and development. We are passionate about further evolving the specific areas of software development, software and network architecture, network operations and complex cloud and application solutions.
At Equinix, we make the internet work faster, better, and more reliably. We hire talented people who thrive on solving hard problems and give them opportunities to hone new skills, try new approaches, and grow in new directions. Our culture is at the heart of our success and it's our authentic, humble, gritty people who create The Magic of Equinix.
We share a real passion for winning and put the customer at the center of everything we do.
Responsibilities
Runs fiber and coax cross connects, and follows proper termination techniques per company established processes, procedures and policies
Installs ladder racks and fiber raceways
You will build/install cages
Escalates SRs that require additional information
You conduct carrier circuit testing
Performs intra-cage and infrastructure installations
Installs/Tests/Modif​ies​ Cross Connects and ensures proper dressing of the following: coax cross connects (repeater), fiber cross connects (Unicam termination), twisted pair copper cross connects, intra-building cross connects, 66 block/110 block terminations
Installs Cabinets (Crenlo, APW, and relay racks) and ensures proper grounding
You install cable management/support systems to include vertical wire managers, horizontal wire managers, and patch panels
Racks and stacks customer equipment
Maintains detailed written records of all work activity
You determine work priorities from the Oracle queue and ensures adherence to all commit times
Installs and tests advanced cross connect circuits (switched, multiplexed, etc.)
Installs and test IBXLink cross connects (T1, DS3, OC3-48, Eth, GigE, 10Gig)
Conducts carrier circuit maintenance
You install intra-cage fiber tray, ladder rack, customer equipment and cabinets. Infrastructure installs to include the following: Whalebone cable management, Public Fiber tray systems, Carrier ladder rack, AC/DC power trays, Security trays, Cash Mesh
You may perform other duties as assigned
Qualifications
You have knowledge of cable limitations for daily work (distance limitations, etc.).
Understands Kaba-Mas lock operation.
Able to read installation drawings (Visio drawings/spreadsheet​s).​
General knowledge of safe working practices (e.g., familiar with proper tool safety, eye protection, ladder safety, etc.).
Able to lift heavy equipment/items
You are able to perform all essential job functions, including walking, standing, bending, stooping, climbing, lifting and manual dexterity, with or without reasonable accommodation
Able to work days/nights/weekends​/holidays if needed and/or required
You have your High School Diploma or equivalent
1+ years of related work experience preferred
One or more of the following certifications preferred: Fluke CCTT Copper, Fluke CCTT Fiber, JDSU BERT Testing, Digital Lightwave Testing. BICSI Level II Copper, FOA – CFOT, Comp-TIA A
You have basic MS Office experience
Equinix is an equal opportunity employer. All applicants will receive consideration for employment without regard to race, religion, color, national origin, sex, sexual orientation, gender identity, age, status as a protected veteran, or status as a qualified individual with disability.