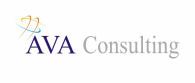 Implementation Engineer _ Telecommunications Engineer - I at AVA Consulting
Richardson, TX 75081
Description:

Please submit only candidates that will be in concordance w/this requirement -
This resource will be asked to support many federal platforms including engineering support for Department of Homeland Security (Client). For the government contract related to this assignment, the Client (and other federal) environments have a contract restriction to that requires any person with access be a US citizen.

Responsibilities
Core Equipment Engineering (CEE) group under at the client Wireline Network Operations and Engineering organization is responsible for detailed engineering, implementation engineering, and network equipment inventory for networks supporting at the client Financial Network (VFN), Remote Web Hosting (RWH), BRANDS Network, Facility expansions to support anticipated customer growth demands, Data Center, Collocation, Federal platforms and Departments. CEE provides and supports construction, provisioning teams and Planning with master specifications and detailed project installation packages (I-Specs), schematics, and material ordering while maintaining records in centralized engineering databases called ICON and VENUE.

The selected candidate will fulfill functions within the organization that may include:

• Perform detailed equipment engineering for new network build outs and augments. This includes the creation of I-Specs for installation forces to properly install, turn-up, inventory, and configure the equipment, obtaining appropriate management approvals, requisitioning of project materials/equipment, and ensuring vendor delivery.

• Creation of I-Spec which includes: Coordinate Detail Engineering, Equipment/Hardware/Cable Ordering, delivery and Installation. Set and track appropriate dates and facilitate communication/coordination between cross functional teams to ensure successful, on-time completion.

• Ensure that work meets all applicable engineering, financial, planning, and operational standards.

• Manage, input, and update Engineering Databases (i.e. ICON, Venue...) to reflect new builds, adds, and decommissions.

• Provide general guidance to cross functional teams as it pertains to Network projects, systems, and process.

• Answer calls as needed to support Turn-up of equipment. Resolve a wide array of engineering issues in coordination with other internal/external organizations.

• Maintain higher level privileges and access to system applications that are required to manipulate the engineering data.

• Prepare technical writing documentation for publication: Create master specification documents (manuals) which support the installation of equipment engineered by CEE, system design documents, training materials and other documentation as needed.

• Maintain records and files of work and revisions.

• Responsible for collecting and analyzing CEE organizational financial and production data to help determine intelligent data driven decisions. Develop meaningful metrics that communicate performance results tied to strategic objectives.

Qualifications
• Written Communication – Strong skills in written communication. Familiarity with conventions in form, structure and notation of technical writing.
• Excellent verbal communication skills
• Editing - Ability to peer review technical documents for grammar, content and style of writing.
• Strong computer skills including proficiency in the MS Office suite
• Strong knowledge in job related functional area and of the telecommunications business
• Knowledge of the following at the client systems a plus: CCP, SRM/SAP, MECCA, ICON/SiteVu.
• Flexibility and Adaptability – Able to work within a fast pace environment with multiple priorities, and multi-task on project work.
• Excellent problem solving and troubleshooting skills
• Attention to detail and accuracy
• Demonstrated sense of good judgment and decision making skills
• Technical degree required (Engineering/IT/Computer Science)

Minimum Qualifications:
Bachelor's degree in Engineering or Technology, with 2-5 years technical experience working within the telecommunications industry.

Additional Qualifications:
Demonstrates a strong knowledge in job related functional area and of the telecommunications business. Demonstrates excellent verbal and written communications as well as competent computer skills. Knowledge of the following technologies is recommended: Data/IP/switch and DWDM infrastructures. Knowledge of the following at the client systems a plus: ICON, CCP, SRM/SAP, MECCA, ICON/SiteVu.