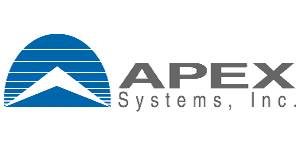 Implementation Specialist at Apex Systems
Birmingham, AL
Job Description
Job #:
 1002656
Our client in Birmingham is looking to hire a Business Analyst. If you feel you are a good fit for the below job description, please email your resume to Adam Richey at
arichey@apexsystems.com
.  
Position Summary 
Plans, coordinates, and manages the execution of new solutions on behalf of the client and in support of client business objectives and prepared strategic plans; serves as the primary point of daily contact for the client with regard to specific projects and fosters a positive client-company relationship. 
Key Duties / Responsibilities - Essential duties are identified by asterisks. 
• Serves as the main point of contact for the client regarding project initiatives; serves as the liaison for client projects by channeling all project-related communications with the client, outside suppliers, internal team members, and other company staff members including Sales (Marketing Directors and Payments Solutions), Client Strategy, Creative Services, Data Management and Processing/IT, Legal, Business Intelligence and Analytics, Channel Management (Contact Center and Internet) Production, Finance/Billing, and Program Owners. Acts as a project manager overseeing meetings conference calls with the client and team members to review project initiatives and communicate updates on the progress, opportunities, and financial implications of activities (some meetings may require travel to the client site) Coordinating the generation of final pricing after requirements are gathered. Provides project management for all change orders and works with the client on final program product approval. (35%) 
• Manages project process through the implementation of company processes and procedures in order to meet established client deadlines; communicates timeliness to project team members and updates as necessary; manages client budgets and project expenses; ensures quality control throughout each stage of the process. (30%) 
• Maintains documentation related to individual client programs by: opening a client file in the database, compiling and distributing a client task list, setting up the client program using the program management access application, maintaining status reports for assigned projects and distributing to team members; developing written communication to inform team members of any changes in their project roles; maintaining client edit and approval documents on such items as decision documents, copy, creative work and documents pertaining to testing and acceptance of client files. (15%) 
• Serves as the liaison with Business Intelligence and Analytics including assisting in writing decision specifications; coordinating client review and approval of decision specifications and conducting audits as necessary. (15%) 
• Travel up to 25% of working time. (5%)
• With or without reasonable accommodation.
• In increasing order of supervisor's ability to reassign duties as an accommodation.
• Performs other duties as required or assigned which are reasonably within the scope of the duties above. 
Education & Knowledge Required 
Requires a bachelor's degree in marketing, communications or a related field, or requires knowledge, skill and mental development equivalent to the completion of four years of college, with courses in marketing. 
Experience / Skills / Abilities Required 
• Requires 2-4 years of direct marketing account management or project management experience, preferably servicing the financial services industry, or any equivalent combination of training and experience. 
• Knowledge to utilize personal computers, office equipment and software such as. 
• Microsoft Windows environment: Word, Excel, Access, Power Point, Visio, Microsoft Project, Adobe Professional, iAvenue 
• Phone 
• Fax machine 
• Photocopier 
Required the following knowledge, Skills and Abilities
• 
• Working knowledge of direct marketing principles and practices. 
• Express ideas clearly both verbally and in writing. 
• Strong presentation skills. 
• Strong problem solving and negotiation skills. 
• Experience to communicate to all levels to include sales, CMO's and CEO's. 
• To carry out duties and responsibilities in an organized and detail-oriented manner. 
• Dotted line responsible for managing assigned team project managers 
• Self-motivated towards the achievement of established goals. 
• Banking experience and/or knowledge of checking products desirable. 
• Complete assigned tasks in accordance with set deadlines. 
• Monitor expenses and work within a defined budget. 
• Develop and maintain satisfactory working relationships with both the client and internal staff members. 
• Work within a team environment. 
• Maintain confidentiality while working closely with the client regarding all aspects of a campaign. 
• To travel. 
• Plan and prioritize projects and to manage them from conception to conclusion, including identifying and resolving problems to ensure project accuracy and timeliness. 
Supervisory Responsibility 
None 
Communication & Contacts Required 
This individual has contact with current clients, potential clients, external vendors, other Implementation Managers, Program Owners, Business Data and Analytics, IT, Marketing Services Sales, Payments Sales, Production, Internet Marketing, Legal and Billing along with other company members for various reasons. 
Decision Making 
Autonomous and independent decision making authority in many cases and ability to discern when to involve leadership.        
EEO Employer
Apex Systems is an equal opportunity employer. We do not discriminate or allow discrimination on the basis of race, color, religion, creed, sex (including pregnancy, childbirth, breastfeeding, or related medical conditions), age, sexual orientation, gender identity, national origin, ancestry, citizenship, genetic information, registered domestic partner status, marital status, disability, status as a crime victim, protected veteran status, political affiliation, union membership, or any other characteristic protected by law. Apex will consider qualified applicants with criminal histories in a manner consistent with the requirements of applicable law. If you have visited our website in search of information on employment opportunities or to apply for a position, and you require an accommodation in using our website for a search or application, please contact our Employee Services Department at 844-463-6178-6178.