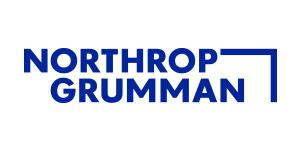 IMU/IRU O%26R Product Manager (Principal Project Management) at Northrop Grumman Corporation
Salt Lake City, UT
Job Description
Program Management
Northrop Grumman isseeking a Principal Project Management professional to join our team ofqualified, diverse individuals. Thisposition will be located in Salt Lake City, Utah, working as an individualcontributor.
Put your years ofexperience into a future of excellence by developing strong customerrelationships while leading teams in the inertial products field. The qualified applicant will become part ofNorthrop Grumman's Inertial Measurement Programs Management team overseeing andmanaging projects for the Overhaul & Repair of IMU/IRU products; joiningour team of professionals pursuing the vision of being the most trustedprovider of systems and technologies that ensure the security and the freedomof our nation and its allies.
GeneralPosition Summary
Oversees and manages the operational aspects of ongoing projects and serves asliaison between project management and planning, project team, and linemanagement. Reviews status of projects and budgets; manages schedules andprepares status reports. Assesses project issues and develops resolutions tomeet productivity, quality, and client-satisfaction goals and objectives.Develops mechanisms for monitoring project progress and for intervention andproblem solving with project managers, line managers, and clients.
Position-SpecificRoles and Responsibilities
Developand cultivate customer relationships by interfacing with customers whilemanaging the overhaul & repair of customer returned material
Directall phases of programs/projects from inception through completion to assureadherence to contract commitments, and internal goals and objectives
Satisfycustomer expectations of rapid product repair turn-around time, develop/adopt andintegrate solutions for difficult repair situations involving componentobsolescence or compressed timeframes, and provide accurate and timely projectstatus reporting to internal and external management
Provideteam leadership for evaluation, repair, manufacturing, integration, test, andlife cycle support for assigned program products and systems
Supportdevelopment of product business plans including new business or product lineexpansion with the customer and within the business unit
Establishmilestones and track adherence to master plans, and strategic objectives
Identifyprogram obstacles and obtain solutions, such as allocation of resources orchanging contractual specifications; risk and opportunity management
Leadand coordinate the work of employees assigned to the program/project fromtechnical, manufacturing and administrative areas
Reviewand oversee the progress of projects and budgets to achieve business unitobjectives and goals
Manageproject schedules, and provide status of projects
Assessproject issues and develop resolutions to meet productivity, quality, andclient-satisfaction goals and objectives
Achieveand present project metrics at required interval reviews
Ensuremaintenance of business related databases, including GOLDesp, and SAP
For a listing of all Northrop Grumman open positions,please visit our website at