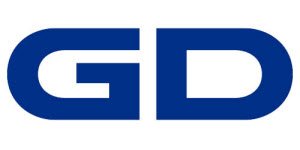 In Vitro Drug Testing Technician at General Dynamics Information Technology
Silver Spring, MD 20901
Type of Requisition:
Regular
Clearance Level Must Currently Possess:
None
Clearance Level Must Be Able to Obtain:
None
Suitability:
No Suitability Required
Public Trust/Other Required:
NACI (T1)
Job Family:
Scientists
Job Description:
GDIT is seeking and In Vitro Drug Testing Technician to support the Walter Reed Army Institute of Research Experimental Therapeutics Branch. The mission of the Department of Drug Discovery within the Walter Reed Army Institute of Research Experimental Therapeutics Branch is the discovery of novel therapeutics for the prevention and cure of malaria, leishmaniasis, and antibiotic resistant bacteria. This is carried out through the integration of modern drug design and classical medicinal chemistry, and includes global surveillance of antimalarial drug resistance of parasite isolates, investigation of drug toxicity mechanisms through in vitro and in vivo testing, and the incorporation of emerging technologies in bioinformatics, genomics, high-throughput-screening and robotic instrumentation to enhance molecular/cellular screening assays and drive the acceleration of the discovery process.
RESPONSIBILITIES:
Perform, and maintain all aspects of high-throughput in vitro compound screens.
Support any aspect of microbial cultures (ex. malaria, leishmaniasis, and bacteria).
Analyze and summarize experimental data for reports, publications, and presentations.
Compile the data into a suitable format for upload into the LIMS.
Ensure that all lab equipment is maintained and serviced as required.
QUALIFICATIONS:
BS in Microbiology, biomedical field, or related field from an accredited university.
Physical Capabilities: Work may involve long periods of standing and handling of BSL 1 and/or BSL 2 level infectious agents, toxic chemicals, and blood-borne pathogens. Work will require the ability to operate research equipment requiring manual dexterity.
Work environment: BSL 1 and/or BSL 2 laboratory. Potential exposure to infectious agents, toxic chemicals, and blood-borne pathogens. Must be able to wear appropriate personal protective equipment. Will also work in an office setting.
Must be a US citizen with the ability to obtain a favorable NACI T1 security investigation.
#MilitaryHealthGDITJobs
Scheduled Weekly Hours:
40
Travel Required:
Less than 10%
Telecommuting Options:
Some Telecommuting Allowed
Work Location:
USA MD Silver Spring
Additional Work Locations:
We are GDIT. The people supporting some of the most complex government, defense, and intelligence projects across the country. We deliver. Bringing the expertise needed to understand and advance critical missions. We transform. Shifting the ways clients invest in, integrate, and innovate technology solutions. We ensure today is safe and tomorrow is smarter. We are there. On the ground, beside our clients, in the lab, and everywhere in between. Offering the technology transformations, strategy, and mission services needed to get the job done. GDIT is an Equal Opportunity/Affirmative Action employer. All qualified applicants will receive consideration for employment without regard to race, color, religion, sex, sexual orientation, gender identity, national origin, disability, or veteran status, or any other protected class.