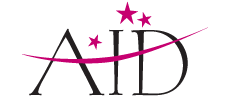 Independent Living Coach (DSP) 2nd & 3rd Shift at AID
Elgin, IL 60123
Independent Living Coach (DSP) - Full Time & Part- Time:

AID is actively Hiring during COVID-19!!

Working as a Independent Living Coach (DSP) is a career choice for people who want to make a valuable difference and contribution. Responsible for providing direct support in residential and vocational services to adults with developmental/intellectual disabilities. DSPs ensure the people we serve achieve their highest quality of life and purpose.    You will be making a difference by enabling others to become more independent, building relationships with individuals as you help them reach personal goals.  
P

aid training

2

nd

and 3

rd

for residential settings.

  

Requires availability on weekends & holidays & must be able to work flexible hours to meet individual's and program's needs.

  

Schedules vary by location.

  

Hiring in Aurora, Elgin, Yorkville & Tri-Cities (Geneva, Batavia & St. Charles).

Minimum 18 years of age

High school diploma or equivalent

Valid driver's license and proof of auto insurance.

 
Applications accepted online at www.aidcares.org  Call Kevin at 847-931-6288 for more information. EOE.
Association for Individual Development
1135 Bowes Road
Elgin, IL 60123
apply online at: www.aidcares.org