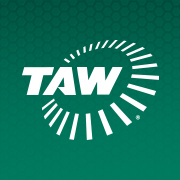 Industrial Inside Sales Supervisor at Tampa Armature Works
Pompano Beach, FL 33069
Manages the process for proposals and other documentation to prepare time, cost and labor estimates for new industrial products. Collaboration and close coordination with the Industrial Sales Team is required to meet the required project deadlines.
This is a working supervisor role and will assist with the same responsibilities as the team.
Manage bid center staff to ensure proposal and projects are submitted timely.
Create, update, implement and optimize training and process flow for all bids and SOP.
Attend TAW Power Systems senior management meeting, with goals of increasing productivity and revenue to the Power Systems division.
CRM implementation into business process.
Work cooperatively and professionally with customers, vendors, internal corporate customers and the entire Power Systems group.
Provide back up support for the sales operation.
Promote all of TAW products and services.
Responsible for pricing creation, bill of material creation, quotation distribution to electrical contractors.
Maintain week and month end reports using multiple programs.
Maintain all files.
Track and follow-up on quotations.
Review customer plans and spec's and develop cost estimates for materials and labor and prepare itemized list using Kohler BOM and pricing.
Compute cost factors and prepare estimates used for planning, organizing and scheduling work; prepare bids; selecting vendors and determining cost factors.
Consult with clients, vendors or other individuals to discuss and formulate estimates and resolve issues.
Organize and manage a centralized cost estimating database and a formal process to support cost estimating to ensure historical data is utilized.
Obtain purchase order numbers from authorized customer representatives for estimates and direct them to the office staff.
Adhere to all company policies.
Observe all safety procedures and policies and use proper protective equipment (especially eye, ear protection and steel toe shoes/boots, gloves, etc.).
Keep work area clean and organized.
Report all injuries, near misses and accidents immediately to a supervisor.
All other duties as assigned.
Required Skills
BS or AS inEngineering (Electrical, Industrial or Process) related program preferred plus 3-5 years' industry experience; or equivalent combination of education and field experience.
Previous experience in a similar role managing a support staff within an electrical environmental preferred.
Proficiency with Microsoft (Word, Excel, Outlook).
Excellent written and verbal communication skills.
Attention to detail and good problem-solving skills.
Able to work in a fast-paced, service-oriented environment
Required Experience