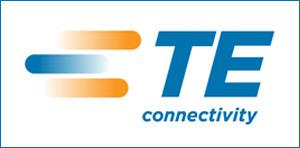 Industrial Sales Manager - Electrical Wholesale (Remote) at TE Connectivity
Houston, TX 77246
At TE, you will unleash your potential working with people from diverse backgrounds and industries to create a safer, sustainable and more connected world.
Job Overview
TE Connectivity's Industry Sales Teams manage sales to a specific industry, targeting customers with specialized knowledge regarding demand and future outlook of that sector.
As Industrial Sales Manager you will:
• Report directly to the Senior Global Manager for Electrical Sales - Electrical Wholesale Channel (EWS)
• Collaborate closely with the EWS Distribution Sales Manager to drive tactical sales plans at the local levels with Manufacturer Representatives (Agents) and EWS Partners to rapidly accelerate Sales and Booking growth for the Entrelec Brand by TE Connectivity
• Work in conjunction with the EWS Distribution Sales Manager to hold Agents accountable to business plans to grow the entire Entrelec Brand portfolio with heavy emphasis on New Product Sales.
• Support Agents and EWS partners at unassigned accounts as needed but primarily focusing on driving Agents & EWS competencies to drive ownership at smaller accounts for discretionary sales growth owned by the channel and Agents.
• Identify and own strategic customer relationships in key markets / segments to create demand for the Entrelec Brand, which will drive potential EWS partners to desire partnering with the Entrelec Brand by TE Connectivity. Customer targets to include but not limited to: Panel builders, Pre-fab Contractors, EPC's, OEMS, End Users (create preference for the Entrelec Brand), etc......
• Responsible for understanding the competitive landscape, market trends, and key technologies and communicate information to Senior Sales Leadership and Product Management.
• Effectively communicate with all internal team members across all functions to identify new product needs, product enhancements, inventory requirements, DIGITAL TOOLS, and required tools / processes focused on Ease of Doing Business for EWS Partners & Agents.
• Be accountable to accuracy for CRM pipeline and conversions.
• Lastly, the BDM must possess passion, sense of purpose, sense of urgency, entrepreneurial spirit and positive attitude.
• Key Metrics: Sales Shipments, Sales Bookings, Pipeline Development, Pipeline Conversions, New Product Sales Growth, Channel Growth and Market Share Growth.
What your background should look like:
• Bachelor's degree preferred (Business or Engineering) or 7+ years of industry experience.
• 5+ years' experience in Business Development, MOEM, Pannel Builder, or Sales preferred.
• Experience in various Business Development, Marketing, and Sales assignments with Key Customers.
• Strong problem solving, strategic and tactical thinking, and analytical skills.
• Ability to form successful working relationships quickly at all levels.
• Knowledge of trends/competition/technology that will influence product and sales.
• Demonstrated ability to collaborate cross-functionally and to influence without direct authority.
• Strong verbal and written communication skills, including presentation and computer skills (i.e. PowerPoint,Excel, Word).
• Ability and willingness to travel as required.
Work Location:
Southern Region US - Base location, preferably Dallas Texas
TEGTA19
Competencies
Values: Integrity, Accountability,Teamwork, Innovation
ABOUT TE CONNECTIVITY
TE Connectivity is a $12 billion global industrial technology leader creating a safer, sustainable, productive and connected future. Our broad range of connectivity and sensor solutions, proven in the harshest environments, enable advancements in transportation, industrial applications, medical technology, energy, data communications and the home. With approximately 80,000 employees, including more than 7,500 engineers, working alongside customers in approximately 140 countries, TE ensures that EVERY CONNECTION COUNTS. Learn more at
www.te.com
and on
LinkedIn
,
Facebook
,
WeChat
and
Twitter
.
COMPENSATION
• Competitive base salary commensurate with experience: $87,400 - $121,600 (subject to change dependent on physical location)
• Posted salary ranges are made in good faith. TE Connectivity reserves the right to adjust ranges depending on the experience/qualification of the selected candidate as well as internal and external equity.
• Total Compensation = Base Salary + Incentive(s) + Benefits
BENEFITS
• A comprehensive benefits package including health insurance, 401(k), disability, life insurance, employee stock purchase plan, paid time off and voluntary benefits.
.videocomponent8ae3a91ad732ccb9 a{ border: 1px solid transparent; } .videocomponent8ae3a91ad732ccb9 a:focus{ border: 1px dashed #5B94FF !important; outline: none !important; }
.buttontext13c01d781def3077 a{ border: 1px solid transparent; } .buttontext13c01d781def3077 a:focus{ border: 1px dashed #5B94FF !important; outline: none !important; }
Location:
Houston, TX, US, 77001
#job-location.job-location-inline { display: inline; }
City: Houston
State: TX
Country/Region: US
Travel: 50% to 75%
Requisition ID: 63902
Alternative Locations: Dallas
Function: Sales & Marketing
Nearest Major Market:
Houston
Job Segment:
Sales Management, Industrial, Developer, Engineer, Sales, Manufacturing, Technology, Engineering