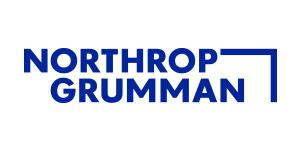 Industrial Security Analyst or Principal Industrial Security Analyst (Clearance Required) at Northrop Grumman Corporation
Brigham City, UT
Job Description
Security
At Northrop Grumman, our employees have incredibleopportunities to work on revolutionary systems and solutions that keep ourworld safe.Our work preserves freedomand democracy, and advances human discovery and our understanding of theuniverse. We look for people who have bold new ideas, courage and a pioneeringspirit to join forces to invent the future, and have a lot of fun along theway. Our culture thrives on intellectual curiosity, cognitive diversity andbringing your whole self to work — and we have an insatiable drive to do whatothers think is impossible. Our employees are not only part of history, they'remaking history.
Northrop Grumman Space Systems is seeking an Industrial Security Analyst or Principal Industrial Security Analyst to join our team ofqualified, diverse individuals on the GBSD program.This position will be located in Brigham City, UT.

JobDescription:

(Reportsto the Sr. Manager, Plant Protective Services)
The position requires knowledge of all facets of thesecurity disciplines, ability to work with minimal supervision, and integratewith the operations work force in manufacturing areas to ensure classifiedfacilities are controlled correctly, and classified processes and proceduresare followed explicitly to prevent security infractions or violations.Currently, the programis National Industrial Security Program Operating Manual (NISPOM) regulated.Candidate will use their experience and independent judgment to provide aneffective security program that meets government customer and corporatesecurity requirements for large scale and complex programs. Candidate willauthor, maintain and enforce the program security plan, and will be responsibleto keep program personnel trained in all necessary security protocols.

Ideal candidate will have the following: Excellent organizational and communications skills, and the ability to effectively interact with staff and customers at all levels.Solid knowledge, experience, and demonstrated ability to successfully enable NISPOM in a large complex with multiple facilities.Customer service oriented – must be able to work effectively with employees, management and customer representatives. Ability to multi-task, prioritize and meet deadlines
Primary Duties:Program Security – Classified manufacturing processes and facilities.
Perform and manage all security related functions to support the collateral classified programs to ensure compliance with the National Industrial Security Program (NISP).
Safeguarding- Managing all security processes of control and accountability, temporary and long-term storage of classified hardware, classified waste disposal

Classified systems in Manufacturing: Managing all processes and procedures ensuring the protection of hard copy and digital classified information (automated systems) in the manufacturing environment.

Security Incidents- Conduct investigations and file official report

Security Training - providing security trainings and briefings to program employees commensurate to their level of involvement with classified

Lead on-site program inspections/assessments required by government regulations

Assist COMSEC Manager; Assist COMSEC manager with control/accountability/maintenance of crypto equipment, including inventory

Perform/coordinate testing of intrusion detection systems for program closed areas – maintain UL certification

Interpret and ensure compliance with program security classification guidance; coordinate clarification requests and classification challenges

Authorize, monitor/control use of classified computer systems and other classified hardware

Maintain security's database applications (JPAS, NISS, Corporate Clearance Databases)
Additional Duties:
Other security related duties as assigned
UTSpace