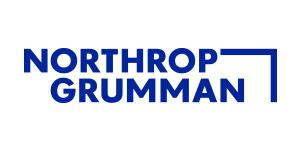 Industrial Security Analyst at Northrop Grumman Corporation
Palmdale, CA
Job Description
At Northrop Grumman, we developcutting-edge technology that preserves freedom and advances human discovery.Our pioneering and inventive spirit has enabled us to be at the forefront ofmuch technological advancement in our nation's history - from the first flightacross the Atlantic Ocean, to stealth bombers, to landing on the moon. Wecontinue to innovate with developments from launching the first commercialflight to space, to discovering the early beginnings of the universe. Ouremployees are not only part of history, they're making history.
The successful candidate will assume the role as an Industrial Security Analyst at the Palmdale Aircraft Integration Center of Excellence (PAICoE). This facility is situated on a Government Owned/Contractor Operated (GOCO) USAF Federal installation. The Area of Responsibility (AOR) also extends beyond the main campus and includes several offsite locations (in/out of state).

Roles and Responsibilities:
Develops, and administers security programs and procedures for classified or proprietary materials, documents, and equipment. Studies and implements federal security regulations that apply to company operations. Obtains rulings, interpretations, and acceptable deviations for compliance with regulations from government agencies. Prepares manuals outlining regulations, and establishes procedures for handling, storing, and keeping records, and for granting personnel and visitors access to restricted records and materials. Conducts security education classes and security audits. Investigates security violations and prepares reports specifying preventive action to be taken.
Primary duties include but are not limited to:
Employing countermeasures (Intrusion Detection Systems, Access Control Systems, Closed Circuit Television, Perimeter Boundaries, Armed Officer Force, etc...) as part of an overall integrated defense plan.
Identifies construction standards, area protection, and access control requirements for Unclassified, DoD, and Special Access Program (SAP) activities in accordance with the applicable requirements (i.e.…NISPOM, ICD 705, UL 2050, etc…).
Liaisons with local Law Enforcement agencies, Government Officials, and VIPs. Supports high level executive visits and works directly with individuals' personal protective services.
Maintains membership on the local Antiterrorism/Threat Working Groups (A/TWGs).

Also supports various SOW/Activities within the other Security disciplines.
Basic Qualifications:
High School Diploma/GED
Candidate must have and be able to maintain an "Active" U.S Government security clearance at the Secret level with a background investigation date with 6 years, and must have the ability to obtain a Top Secret Clearance/Special Program Access (SAP)
Minimum of 3 years of direct security experience with a focus centered around Physical Security operations
Familiarity with DoD 5205.07 manuals
Preferred Qualifications:
Ability to apply the foregoing knowledge of government security requirements in a complex multi-level secure environment to ensure program compliance in non-routine situations
Ability to work independently to identify, assess & resolve unique security situations with innovative solutions geared to facilitate contract performance within the bounds of security requirements.
Ability to excel in a fast-paced deadline driven environment.
Highly proficient written and verbal communication skills with emphasis on clear and cogent presentation of complex information.
Experience within Special Access Programs (SAP)
ICD 705Trained/Certified
Proficient with desktop office software products (Word, Excel, PowerPoint, etc...)
Northrop Grumman is committed to hiring and retaining a diverse workforce. We are proud to be an Equal Opportunity/Affirmative Action Employer, making decisions without regard to race, color, religion, creed, sex, sexual orientation, gender identity, marital status, national origin, age, veteran status, disability, or any other protected class. For our complete EEO/AA and Pay Transparency statement, please visit . U.S. Citizenship is required for most positions.