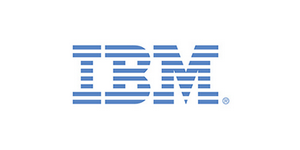 Industry Quantum Consultant (Insurance) at IBM
Los Angeles, CA
Introduction

IBM's Industry Consultants are essential to our clients as they work to reinvent themselves for the future. Join our highly visible and highly skilled team of global consultants as we strive to accelerate sales, deliver client engagements, and build IBM's market eminence. If you are a forward-thinker and a curious intellectual, we welcome you to apply for your next exciting career challenge!


Your Role and Responsibilities

IBM Services is looking for a _Quantum_ _Industry Consultant_ who will provide Insurance-specific thought leadership and advisory services as part of our Quantum Network team of experts. You will collaborate across a network of IBM experts and with external parties to drive quantum computing awareness, adoption, and identification of exploratory use cases in support of C-suite initiatives with strategic clients within the insurance industry.


Responsibilities include:


+ Create C-suite advisory artifacts and thought leadership for specific industry.

+ Identify exploratory use cases, progress understanding of potential computational applications, and anticipate implications for clients within specific industry.

+ Deliver strategic advisory services to guide clients throughout their Quantum journey.

+ Cultivate client relationships and establish quantum eminence with-in specific industry.

+ Work with IBM Q Start team on active client engagements to prepare for future use case commercialization with-in specific industry.

+ Lead cross-functional squad focused on development of industry-oriented capabilities.

+ _Global travel will be required_ _once we return to a_ _travel-safe normal._


Required Technical and Professional Expertise


+ Strong insurance industry and emerging technology background combined with a PhD in S.T.E.M. and knowledge in quantum computing.

+ Experience in insurance industry mathematical models, either in quantitative finance, quantitative modeling, or financial engineering,combined with deep market expertise.

+ 5-plus years of solid experience in business and technology strategy consulting.

+ 5-plus strong years of expertise in ideation, facilitation, and communications skills.

+ 5-plus years of professional background in consultative sales and client relationship management.

+ 5-plus years of experience creating and presenting White Papers.

+ Readiness to travel Up to 4 days a week (home on weekends - based on project requirements).

+ Fluency in English.


Preferred Technical and Professional Expertise


+ 10-plus years of solid experience in business and technology strategy consulting.

+ 10-plus years of strong professional background in ideation, facilitation, and communications skills.

+ 10-plus years of expertise in consultative sales and client relationship management.


About Business Unit

IBM Services is a team of business, strategy and technology consultants that design, build, and run foundational systems and services that is the backbone of the world's economy. IBM Services partners with the world's leading companies in over 170 countries to build smarter businesses by reimagining and reinventing through technology, with its outcome-focused methodologies, industry-leading portfolio and world class research and operations expertise leading to results-driven innovation and enduring excellence.


Your Life @ IBM

What matters to you when you're looking for your next career challenge?


Maybe you want to get involved in work that really changes the world? What about somewhere with incredible and diverse career and development opportunities – where you can truly discover your passion? Are you looking for a culture of openness, collaboration and trust – where everyone has a voice? What about all of these? If so, then IBM could be your next career challenge. Join us, not to do something better, but to attempt things you never thought possible.


Impact. Inclusion. Infinite Experiences. Do your best work ever.


About IBM

IBM's greatest invention is the IBMer. We believe that progress is made through progressive thinking, progressive leadership, progressive policy and progressive action. IBMers believe that the application of intelligence, reason and science can improve business, society and the human condition. Restlessly reinventing since 1911, we are the largest technology and consulting employer in the world, with more than 380,000 IBMers serving clients in 170 countries.


Location Statement

For additional information about location requirements, please discuss with the recruiter following submission of your application.


Being You @ IBM

IBM is committed to creating a diverse environment and is proud to be an equal opportunity employer. All qualified applicants will receive consideration for employment without regard to race, color, religion, gender, gender identity or expression, sexual orientation, national origin, genetics, disability, age, or veteran status. IBM is also committed to compliance with all fair employment practices regarding citizenship and immigration status.