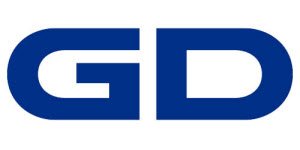 Info. Security Analyst Advisor-Endpoint Security at General Dynamics Information Technology
Tampa, FL
Type of Requisition: Regular

Clearance Level Must Be Able to Obtain: Top Secret SCI + Polygraph

Public Trust/Other Required: SSBI (T5)

Job Family: Information Security


Knowledge, Skills and Abilities:


+ Manage the planning, implementation, and configuration of IA tools for the enterprise; establish processes and procedures to maintain configuration control of tools

+ Analyzing and documenting client requirements and solution designing for how McAfee products can meet customer/enterprise needs

+ Conducting requirements analysis and solution architecture for integrated network, data and personal computer solutions

+ Provide SME on information governance and data protection within McAfee

+ Knowledgeable in Windows and Unix/Linux Operating Systems

+ Proficient in Network Communications Protocols (TCP/IP, RADIUS, SMTP, BGP, SNMP, HTTP/HTTPS, LDAP, Netflow).

+ Experience with McAfee ePO, HIPS, Virus Scan, Web Gateway, DLP (host & Network)

+ Excellent oral and written communications skills

+ Oversee evaluation of systems/network security posture; interact closely with administrators/engineers to identify and solve problems pro-actively

+ Provide detailed audit collection, reduction, and analysis reports with recommended courses of action for mitigation of potential customer impacts

+ Assess and implement security, audit collection, reduction, and analysis applications for the Enterprise; maintain 100% accountability of audit logs

+ Maintain a posture of readiness; remain agile to respond to emerging/changing customer requirements to include up to 20% travel

+ Conduct the integration/testing, operations, and maintenance of systems security systems

+ Install, configure, troubleshoot, and maintain server configurations (hardware and software) to ensure their confidentiality, integrity, and availability

+ Perform validation steps, comparing actual results with expected results and analyze the differences to identify impact and risks to the Enterprise

+ Plan and conduct security authorization reviews and assurance case development for initial installation of software applications, systems, and networks

+ Perform penetration testing as required for new or updated applications

+ Verify that application software/network/system security postures are implemented as stated, document deviations, and recommend required actions to correct those deviations


Security Requirements:


+ Must have a Top Secret-SCI security clearance.

+ CI/Poly required after hire.


Physical Demands:


+ Lift over 35 LBS


Work Environment:


+ The work is performed in an office setting. Occasional and intermittent travel for official purposes is required.


Education and Certification Requirements


+ BA/BS or equivalent in Cybersecurity, Information Systems, Computer Science or combination of education and experience.

+ 8-10 yrs. of experience in cybersecurity, network security or information system security.

+ DoDI 8570.01m Certification required – Security Plus

+ CISSP Preferred

+ DISA HBSS Admin Course - Optional

+ Certified McAfee Security Specialist ePO (CMSS-ePO) - Optional

+ Certified McAfee Security Specialist HIPS (CMSS-HIPS) - Optional


null

We are GDIT. The people supporting some of the most complex government, defense, and intelligence projects across the country. We deliver. Bringing the expertise needed to understand and advance critical missions. We transform. Shifting the ways clients invest in, integrate, and innovate technology solutions. We ensure today is safe and tomorrow is smarter. We are there. On the ground, beside our clients, in the lab, and everywhere in between. Offering the technology transformations, strategy, and mission services needed to get the job done.
GDIT is an Equal Opportunity/Affirmative Action employer. All qualified applicants will receive consideration for employment without regard to race, color, religion, sex, sexual orientation, gender identity, national origin, disability, or veteran status, or any other protected class.