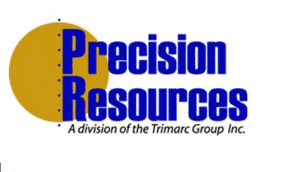 Informatica PowerCenter Developer at Precision Resources
Montgomery, AL 36101
Precision Resources, a division of the Trimarc Group Inc. is presently recruiting for an Intermediate Informatica PowerCenter Developer for one of our clients in Montgomery, AL.  The qualified individual will be responsible for the development of data integration ETL to support the Enterprise Data warehouse and Enterprise Data Integrations.  Excellent communications skills both written and verbal are needed to establish, understand and document functional and technical business requirements.   
Bachelor of Science in Computer Engineering, Computer Science, Information Systems, or a related area of study related to Computer Science or Mathematics is required.
Compensation:
$60,000 to $72,000 dependent upon experience
Buzzwords:
Informatica, PowerCenter, Data Quality (IDQ), ETL, Data Warehouse, SQL, MS SQL Server, Teradata
Must be a US Citizen or Green Card holder as client will NOT provide sponsorship
Precision Resources, a division of the Trimarc Group Inc., is one of the fastest growing consulting and recruiting firms providing top-tier Information Technology in the southeast.
Our IT Consulting and Recruitment Division is strengthened with our ability to match talented and experienced Information Technology professionals to the unique business needs of our clients. Our team-based approach allows us to combine our experiences in the IT industry to develop effective, customized solutions quickly and efficiently. Since we focus on building long-term relationships, we are always striving to provide higher quality service and produce better results.
We have become a strategic partner for Fortune 500 firms as well as small to medium sized companies because of the ability to quickly develop effective, customized solutions for time-sensitive initiatives for our clients.  From contract and consulting, to contract to hire and permanent placement, Precision Resources has a solution to meet your needs.
$60,000.00 - $72,000.00 /year