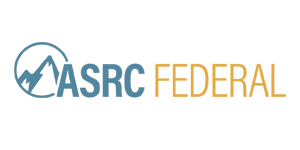 Information Security Engineer, NASA at ASRC Federal
Greenbelt, MD 20771
ASRC Federal InuTeq is seeking an  Information Security Engineer with a passion for technology and how it can be used to safeguard NASA and solve IT security challenges.  Join our innovative and collaborative team that supports the NASA Center for Climate Simulation (NCCS) High Performance Computing facility at Goddard Space Flight Center in Greenbelt, MD.  We are committed to a culture of continuous, standards-driven process improvement and assimilation of industry best practices.
Participate in engineering of security solutions
Provide security expertise and recommendations as a member of various project teams
Conduct audits of computer systems to ensure they are operating securely and that data is protected from both internal and external attack
Make recommendations for preventive measures as necessary
Respond to more complex queries and request for computer security  information and reports from both internal and external customers
Provide technical consultation on highly complex security tasks
Assist in planning and ensuring delivery of all items in the statement of work as related to the operation of a leading-edge security group
ASRC Federal and its Subsidiaries are Equal Opportunity / Affirmative Action employers. All qualified applicants will receive consideration for employment without regard to race, gender, color, age, sexual orientation, gender identification, national origin, religion, marital status, ancestry, citizenship, disability, protected veteran status, or any other factor prohibited by applicable law.
401K
Employee Events
Employee Referral Program
Flexible Schedules
Flexible Spending Accounts
Gym Memberships
Life Insurance
Long Term Disability
Maternity/Paternity Paid Leave
Medical, Dental and Vision
Merchandise Discounts
Military Leave
Mobile Phone Discount
On Site Cafeteria
Paid Holidays
Parking
Prescription Drug Coverage
Professional Development
Tuition Reimbursement
Vacation/paid time off
Work From Home