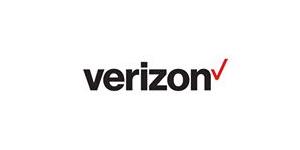 Information Security Risk and Compliance Manager at Verizon
Irving, TX 75038
What you'll be doing...
As an Information Security, Risk and Compliance Project Manager, you will be responsible for full project lifecycle project execution. Specific focus is on project initiation, assessing project scope, conducting root cause assessments, identifying issues and uncovering process / technology problems. Overall project management and execution of several large sized technical security sponsored initiatives across both IT and non-IT organizations. You will also be responsible for managing cross functional initiatives across multiple business areas, project managers and/or technical leads. The end goal for this position is to help define, document and streamline initiatives that address immediate tactical threats to Verizon's security posture. You will be tasked with providing effective and clear communications through both Leadership level presentations and technical communications (verbal and written).
Responsibilities:
Manage all facets and provide project level leadership for multiple assigned security projects that when implemented will provide an improved risk posture for Verizon or streamline existing processes.

Ensure that project deliverables are met within schedule, budget and quality goals, while working with the Project Sponsors to establish overall project objectives and key metrics that are required to meet project goals.

Provide ongoing project management oversight for assigned security project while ensuring that the impacted teams clearly understand the desired security goals and benefits.

Coordinate and ensure the appropriate resolution of project issues and manage the cross-functional processes for assigned projects (both vertically and horizontally); risk assessment and development of risk mitigation plans in conjunction with their supervisor for assigned projects.

Provide support across functional and organizational boundaries. Communicate with other project team members and leadersto ensure a clear understanding of security objectives, policies and requirements.

Works with supervisors, sourcing and/or peers to manage and track requested budget items (e.g. hardware and Software implementations / purchases) through the financial process to achieve project deliverables.

Collaborate and build relationships with key IT, Security and core business partners (e.g. Security Engineering, Global Clearance PMO, IT Security – Risk, Legal, IT CAMs, etc.) to enable continued security education and awareness around assigned initiatives and to improve overall relationships.

Track and provide regular project level metrics that will enable a clear understanding of the status of assigned projects and escalates to matrixed IT and CIS leadership sponsors to drive remediation when adjustments / issues are encountered that pose risk to defined objectives.

Meet regularly with key project stakeholders and teams to provide ongoing project level status reporting as requested for the IT Security and IT technical leadership teams.

Collaborate and build relationships with IT colleague's core business partners and 3rd party service provider's leadership / account teams to enable continued security education and awareness and improve overall relationships.

Build clear documentation outlining processes and guidance related to assigned projects including executive level updates/ risks.
What we're looking for...
You'll need to have:
Bachelor's degree or four or more years of work experience.

Six or more years of relevant work experience (e.g. Information Security, Software Development/ Support and / or IT Project Management)

Experience managing cross-functional or enterprise level projects.

Willingness to travel.
Even better if you have:
A Master's degree in Business or Technology-related field.

Experience managing large cross-functional or enterprise level security or technical projects.

CISM/CISA/CISSP certification or willingness to obtain within the first year.

Project Management Institute's Project Management Professional (PMP) certification.

Demonstrated experience in project management roles in business and/or technology management.

Knowledge of the IT SDLC processes including: agile and traditional delivery models; coding and code promotion through all levels of testing as well as management of multiple non-production environments

Knowledge of Information Security policies.

Knowledge of Telecom industry data security compliance regulations, industry data security best practices, and payment and privacy data compliance regulations.

Demonstrated strong verbal, written, analytical and communication skills.

Ability to influence project direction and departmental initiatives while working with multiple management levels.

Demonstrated strong problem solving and negotiation skills.

Knowledge with the full suite of Microsoft Office, including Word, PowerPoint, Excel and Project (Or Google Suite equivalents).

Experience inproject accomplishments including successful medium and large scale project launches.

Knowledge with IT concepts with databases and operating systems.

Knowledge of information security fundamentals as they relate to Information Security and protection of information assets.

Knowledge of AWS and/or cloud technologies.

Excellent documentation and organizational skills.
22CyberRISK
When you join Verizon...
You'll have the power to go beyond – doing the work that's transforming how people, businesses and things connect with each other. Not only do we provide the fastest and most reliable network for our customers, but we were first to 5G - a quantum leap in connectivity. Our connected solutions are making communities stronger and enabling energy efficiency. Here, you'll have the ability to make an impact and create positive change. Whether you think in code, words, pictures or numbers, join our team of the best and brightest. We offer great pay, amazing benefits and opportunity to learn and grow in every role. Together we'll go far.
Equal Employment Opportunity
We're proud to be an equal opportunity employer- and celebrate our employees' differences,including race, color, religion, sex, sexual orientation, gender identity, national origin, age, disability, and Veteran status. Different makes us better.
"213b0faa-14cd-4257-b503-55ab888ac6d8
213b0faa-14cd-4257-b503-55ab888ac6d8
213b0faa-14cd-4257-b503-55ab888ac6d8
213b0faa-14cd-4257-b503-55ab888ac6d8
213b0faa-14cd-4257-b503-55ab888ac6d8
213b0faa-14cd-4257-b503-55ab888ac6d8
213b0faa-14cd-4257-b503-55ab888ac6d8
213b0faa-14cd-4257-b503-55ab888ac6d8
213b0faa-14cd-4257-b503-55ab888ac6d8
213b0faa-14cd-4257-b503-55ab888ac6d8"