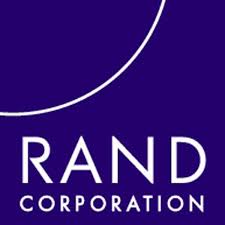 Information Systems Security Officer (ISSO) at RAND Corporation
Santa Monica, CA 90401
The Information Systems Security Officer (ISSO) is responsible for helping to provide compliance and oversight of all of RAND Corporation's Authorization and Accreditation (A&A) requirements, maintaining policies and procedures in accordance with the Defense Intelligence Agency (DIA), Defense Counterintelligence Security Agency (DCSA), Intelligence Community (IC), and other Department of Defense (DoD) regulations as applicable.  Additionally, the position manages the Sensitive Compartmentalized Information (SCI) and Special Access Program (SAP) Information Systems (IS) to ensure that all classified IS remain accredited; executes required functions as defined by the IC, DoD and Defense Information Systems Agency (DISA) Security Technical Implementation Guides (STIGs) in support of the local Information Systems Security Manager (ISSM), Manager, Corporate ISSM and Director, Corporate Security & Safety; and provides services for individuals within the accredited systems.
Duties
Implements, monitors and maintains the ICDs, RAND's Security Manual and procedures, DoD and other applicable government sponsor regulations for SCI/SAP and collateral systems
Enforces corporate policies to support ICD, and other CI standards
Enforces compliance with current Security Technical Implementation Guides (STIGs) for all applicable systems
Interfaces with and supports clients in the operation and security of the classified systems
Assist the ISSM in establishing, communicating, and improving the collateral and SCI/SAP Information Systems (IS) Security

Program    

Responsible for the preparation and sustainment for internal self-inspections, DIA and other government inspections
Assesses changes by performing periodic self-inspections, tests and reviews of the classified IS program to ensure that systems are operating as

authorized/accredited

and that conditions have not changed
Participates in the planning, installation, implementation, upgrade, problem determination and resolution involving software programs, operating systems, computers, printers, scanners, etc. for collateral and SCI/SAP systems.  Provides budget requirements to the ISSM for the sustainment of the collateral SCI/SAP systems  
Ensures protocols are followed for the investigation(s) and resolution of security incidents
Performs weekly audits and ensures administrative

inquiries/investigations

into anomalies found during audit trail analysis are reported to the ISSM for follow on actions
Collaborates with the system and network administrators to ensure audit features are configured and enabled correctly
Develops and implements the System Security Plans (SSP) and addendums for the facility
Performs other duties as assigned
Basic Qualifications
Must hold and maintain a Top Secret security clearance and SCI/program eligibility
Must have and maintain a DoD 8570.01-M (Information Assurance Workforce) IAM level 1 certification (e.g. Security+, GSLC, CISM, or CISSP)
Experience working with federal/government agencies or defense contractors
Experience interfacing with DIA or other government representatives
Possesses working knowledge of the DoD, DISA, ICDs and associated IC security regulations, policies, STIGs and laws
Possesses extensive knowledge of DIA and other federal government network security processes and procedures
Education in the fields of computer science or engineering for technical project managers
Technical background with understanding or hands-on experience in software development and web technologies
Organizational skills including attention to detail and multi-tasking skills
Is familiar with encryption technologies, forensics, penetration and vulnerability analysis of various security technologies and information technology security research
Possesses knowledge of Microsoft office products or similar software packages
Possesses a strong understanding of operating system (PC, Mac, Linux) and audit log aggregator software
Able to configure laptops/desktops, install applications, setup network infrastructure and troubleshoot as required
Possesses knowledge of and experience with JWICS, FGI and VoIP systems
Possesses excellent oral and written communications skills required for correspondence, reports, briefings, and procedures
Demonstrates strong customer service skills
Proficient in MS Office Applications
Must be able to pass a background check
Must be able to lift 30 lbs.
Education Requirements
BS/BA preferred
Experience
At least five or more years' experience required in Information Technology (IT) in a classified environment or as an ISSO/ISSM in government/industrial security leading other security professionals 
Location
Santa Monica, Pittsburgh, or Washington D.C.
Positions Open
Three
Equal Opportunity Employer-minorities/females/veterans/individuals with disabilities/sexual orientation/gender identity
158,618 - 218,816 /year
Chief Information Officer
What is this?