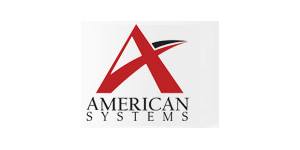 Information Systems Security Officer (ISSO), Secret Clearance at AMERICAN SYSTEMS
Mclean, VA
Education
Bachelor's Degree
Job Description
Wanted - Information Systems Security Officer (ISSO) responsible for the day-to-day operations and maintenance of several classified networks.
As an ISSO you will:
Work with a team of driven, supportive and highly skilled professionals.
Receive a robust benefits package that includes Employee Stock Ownership Plan!
Enjoy flexibility managing your work hours and personal needs with a single accrual leave plan.
A Week in the Life of an ISSO:
Ensuring systems are operated, maintained, and disposed of in accordance with security policies and procedures as outlined in the system security authorization package
Ensuring audit records are collected and analyzed in accordance with the SSP
Verifying the implementation of delegated aspects of the system security program
Ensuring all proper account management documentation is completed prior to adding/deleting system accounts
Verifying all system security-related documentation is current and accessible to properly authorized individuals
Conducting periodic assessments of authorized systems and providing corrective actions for all identified findings and vulnerabilities to the ISSM
Reporting all security-related incidents to the ISSM
Monitoring system recovery processes to ensure security features and procedures are properly restored and functioning correctly
Formally notifying the ISSM of any changes to a system that could affect authorization
Serving as a member of the CCB (Configuration Control Board), as designated by the ISSM
Reviewing weekly bulletins and advisories that impact security of site information
Ensuring that periodic testing, as part of a Continuous Monitoring Strategy, is conducted to evaluate the security posture of the ISs by employing various intrusion/attack detection and monitoring tools
Ensuring approved procedures are in place for clearing, purging, declassifying, and releasing system memory, media, and output
Assisting the ISSM in conducting IS security inspections, tests, and reviews
Founded in 1975, AMERICAN SYSTEMS is one of the largest employee-owned companies in the United States. We are a government services contractor focused on delivering Strategic Solutions to complex national priority programs with 100+ locations worldwide. Our employee-owners are encouraged to make a difference, implement new ideas in a collaborative environment, and focus on mission critical success. Through our focus on quality, strong cultural beliefs and innovation we deliver excellence every day. Join us!
AWARDED "BEST OF THE BEST" by U.S. Veterans Magazine and "TOP 10 MILITARY FRIENDLY COMPANY" by MilitaryFriendly.com and "BEST FOR VETS" by Military Times
#CJPOST AMS1 #MON.
Job Requirements
Working knowledge of Windows 10, Windows Server 2008/2012/2016 and Microsoft Active Directory
Working knowledge of DISA STIGs and SCAP tool
Hold and maintain a (Secret) U.S. Government security clearance/access; approvals commensurate with the level of information processed by the system
2+ years of specific ISSO experience
Have passed and maintain NISPOM Chapter 8 certification
Have passed and maintain DSS RMF Certification
Working knowledge of the DSS DAAPM
Possess relevant experience as an ISSO
Possess a BS in Information Technology or similar relevant field desirable