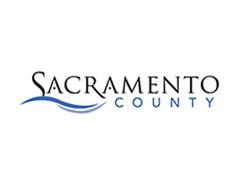 Information Technology Applications Analyst Level III - Web Applications Development at Sacramento County
Sacramento, CA 95814
Role: Lead Web Applications Developer
Location: Sacramento, CA
The Position:
The IT Applications Analyst Level III is the lead developer of a dynamic application development team that builds and supports in-house developed applications for Sacramento County's Department of Child, Family and Adult Services (DCFAS). DCFAS encompasses Child Protective Services, Senior Adult Protective Services, and In-home Support Services among our divisions. The team builds and maintains a wide variety of applications that help our customers in doing their daily jobs.
The IT Applications Analyst Level III serves as a full-stack lead developer on the team that is responsible for building a wide variety of web applications.
Some of the typical duties include:
Writing front-end code in Typescript using the current Angular framework (Angular 9)
Writing back-end code using SQL Server and .NET Core 2+
Leading scrum meetings
Acting as scrum master for agile projects
Mentoring and leading a small group of developers
Creating and updating projects in Azure DevOps
Setting up Continuous Integration/Continuous Deployment using Azure DevOps
Working with the Application Developer Supervisor to strategize on road map for the Web Application Development Team
Skills and Experience Needed:
Along with meeting the Minimum Qualifications listed below, the ideal candidate will:
Be able to collaborate with team members and provide training, pair-programming and leading design discussions.
Be able to communicate and coordinate work with other technical and business analysts specifically within the DTech-DCFAS section or with members of the Dept. of Technology in general.
Have great oral and written communication skills.
Learn and use widely used CSS frameworks such as Material Design.
Have a strong understanding of all layers of application development such as data layer, service layer, and the front-end.
Public sector experience is preferred but not required.
Minimum Qualifications:
A Bachelor's Degree or higher from an accredited college or university in Computer Science, Information Technology, or other field closely related to the intent of the class.
AND
Three (3) years of full-time, paid technical and/or professional experience in one or more of the following fields of application development, business systems analysis, programming, and/or database administration/analysis.
NOTE: Technical and/or professional experience that demonstrates the ability to perform duties above the required three years of full-time experience in application development, business systems analysis, programming, and/or database administration/analysis may be substituted for the required education on a year-for-year basis (2080 hours paid experience equal one year of education).
If you are interested in this position, please submit your application by 5:00 p.m. February 15, 2021
89,554.32 - 114,276.24 /year