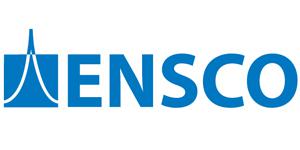 Information Technology Intern at ENSCO, Inc.
Endicott, NY
Information Technology Intern
Job Description
Information Technology Intern in Endicott, NY will work in all areas of IT to provide technical assistance to ENSCO staff and participate in the support of the IT infrastructure for a 1 to 2 year term.

Duties will include the following:
- Provide desktop and software end user support to Troubleshoot and resolve device issues.
- Participate in IT project planning and implementation & Support software deployments and upgrades.
- Perform system administration related tasks such as Imaging and deploying windows based workstations and laptops, & configuring devices (i.e. mobile phones, tablets, and printers). 
- Assist with developing and maintaining end user, and internal IT documentation by Documenting common support questions and answers.
Qualifications Required (Skills)
U.S. Citizenship required
Enrollment in science oriented degree program for Associates or Bachelors Degree
Able to commit to a 1 to 2 year internship term approximately 20 hours per week
Familiarity with PC hardware – experience building PCs and/or troubleshooting PCs to card level
Windows OS – experience installing current Microsoft windows operating system, locating, installing, and upgrading drivers, experience customizing and configuring the OS to suit preferences or requirements
Linux OS – experience installing current RHEL based operating system, familiarity with bash shell and file system operations
Applications – experience with common FOSS including browsers, compression utilities, password management,  runtimes, media/codecs, and security utilities
Office – experience with Microsoft Office suite
Qualifications Desired
Experience with:
Bash scripting
Powershell scripting
Atlassian software
SVN and GIT source code repository
Tomcat, Apache, IIS services
MSSQL, MySQL/MariaDB, Oracle databases
Vmware hypervisors and technologies
Active Directory and GPO
Winbind, Kerberos, and Samba
Cisco networking and firewalling
Helpdesk support
SharePoint
#LI-DM1 
Internal Position Title
Technical Assistant II
General Education/Years of Experience
min 1-3 yrs related exp
Background Check Type
7 year
Export Control and Licensing
None
Contract Award Contingency
No
Division Description
The Information Systems and Technology (IST) Division is responsible for building ENSCO's critical information infrastructure. Responsibilities of the IST Division include connectivity between business units, automating paper transactions, undertaking other business productivity initiatives and enhancing electronic communications company wide between processes, employees and customers.
Strength in Diversity
ENSCO, Inc. and its wholly owned U.S. subsidiaries are equal opportunity/affirmative action employers, committed to diversity in the workplace. All qualified applicants will receive consideration for employment without regard to race, color, religion, sex, gender identity, sexual orientation, national origin, disability, or protected veteran status, or any other protected characteristic under state or local law.
Tuition Reimbursement
Employee Events
Flexible Schedules
Life Insurance
Medical, Dental and Vision
Long Term Disability
Flexible Spending Accounts
401K
Vacation/paid time off
Professional Development
Military Leave
Paid Holidays
Paid sick days
Employee Referral Program