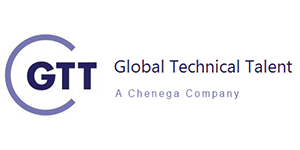 Information Technology Manager at GTT, LLC
Worcester, MA
Our Information Technology Organization is seeking an Information Technology Manager to join our Commercial Lines IT Team in our Worcester, MA office.
As a Manager this role provides leadership of a team to ensure programs and processes are implemented and adhered to; may assist the Director in strategy formulation, but primarily focuses on the execution of set accountabilities. This role would be responsible for the day-to-day management of a team of IT professionals focused on supporting our Commercial Lines Business Application Technology functions. This is a Full-time, Exempt role.

Responsibilities:
Manages staff in the day-to-day performance of their roles.

Works toward objectives established by upper levels of management.

Will recommend departmental specific procedures and implements those that are approved.

Acts as advisor to subordinates to meet schedules and/or resolve technical problems.

Typically manages professional employees in more technical and complex environments.

Ensures that project goals/milestones are met, targets are achieved and approved budgets contained.

May have budget responsibilities.

Frequently interacts with subordinate supervisors, business partners and/or functional peer group managers, normally involving matters between functional areas, other company divisions or units or outside vendors and the company.

Often must lead a cooperative effort among members of a project team.

May be involved in day-to-day activities where their acquired expertise and knowledge provide focus to subordinates.

Uses interpersonal skills to influence business partners, vendors and other comparable level managers.

Responsible for ensuring employees within their respective area of responsibility are being developed and talent is being prepared for promotional opportunities within their respective areas.

Provides regular feedback and coaching to their respective direct reports and ensures any people managers reporting to them do the same.
Requirements:
Bachelor's or Master's Degree in Computer Science, Business Administration, or other related field. Or equivalent work experience.

Typically has 3-5 years of IT and business/industry work experience, with at least 2 years of leadership experience.

Should have in-depth knowledge of the technologies they are currently supporting and a proven willingness to stay knowledgeable about and introduce new technologies that would enhance our businesses.

Has strong business partner relationship and vendor management skills.