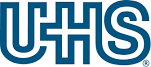 Inpatient Adult Psychiatrist - Sacramento, CA at Universal Health Services
Sacramento, CA 95841
Heritage Oaks Hospital has long been highly regarded as an integral part of the greater Sacramento and northern California mental health system since 1988. Conveniently located in northern Sacramento, Heritage Oaks is a fully accredited, 120-bed acute psychiatric hospital.
We offer a full range of individualized treatment services to teens, adults and senior adults including treatment for substance abuse and chemical dependency issues with drugs and alcohol. Heritage Oaks accepts Medicare, as well as most commercial health insurance plans. We are dedicated to providing service excellence to all, and ensuring our patients receive the optimal level of care.
We are currently seeking to add an Adult or General Psychiatrist / Unit Director to join our Inpatient Services team, as an Independent Contractor. 
120-bed freestanding behavioral health hospital;
Average length of stay = 9-10 days; 
Flexible schedule - Ability to leave for the day once you have finished rounding; 
Adult inpatient psychiatry patients;
Manageable caseload of 10-14 patients (including 1-2 admissions);
Diverse payor mix;
Independent Contractor arrangement with monthly directorship stipend available; 
Responsibilities include medication management, admissions, follow-up visits, and treatment team meeting attendance;
Residents provide moonlighting coverage on weekends for new patient admissions; 
Requirements: 
Successful completion of Psychiatry residency or fellowship training program;
Current California medical license in good standing or have the ability to obtain required licensure (MD or DO only); and
Current California DEA license.
Feel free to reach out for additional information!
Daniel Wilson
In-House Physician Recruiter
Heritage Oaks Hospital
Subsidiary of Universal Health Services, Inc. 
Office: 629-208-5539
Email: Daniel.Wilson@uhsinc.com